Many strange, tragic celebrity deaths have occurred over the years, but few rocked the music community as hard as the sudden death of Dimebag Darrell. The musician played for several high-profile bands, including Pantera, and earned acclaim from fans and industry professionals as one of the greatest rock guitarists. When he was tragically murdered on stage during a concert, fans were shocked. And to this day, a great deal of interest surrounds the circumstances of his death, including the last words he spoke to his brother, fellow musician Vinnie Paul.
What was Dimebag Darrell famous for?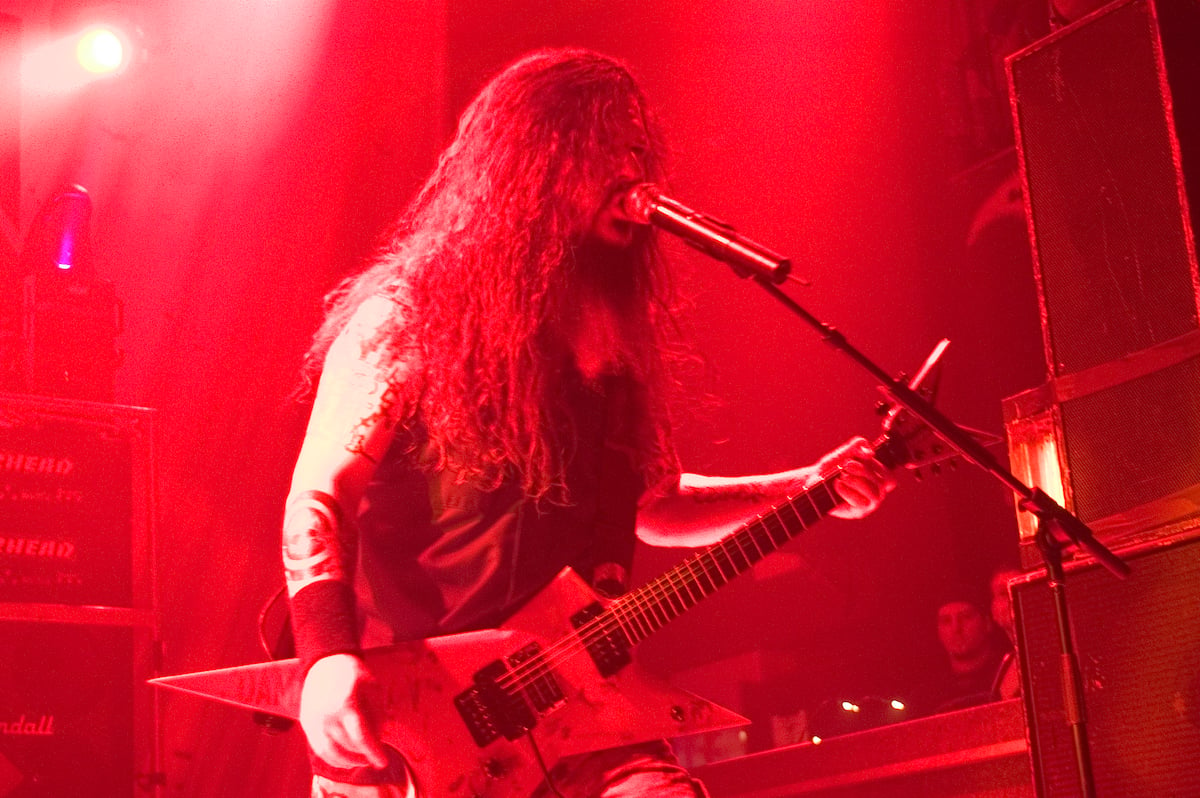 Dimebag Darrell was born Darrell Lance Abbott in 1966 into a musical family. Abbott began playing the guitar when he was just 12 years old. Inspired by his favorite bands, including Black Sabbath, Kiss, and Van Halen, he dedicated himself to the study of rock music. And according to AllMusic, he started winning local guitar talent competitions.
In the early '80s, Abbott co-founded the group Pantera alongside his brother, Vincent Paul Abbott (aka Vinnie Paul), and bass player Rex Smith. Pantera quickly became known for its hard-rock sound and intense guitar riffs. Eventually, Pantera shifted its focus to feature a heavier sound, becoming one of the most influential metal groups of the late '80s and early '90s.
In late 2003, the Abbott brothers founded a new group, Damageplan, after tensions within Pantera forced the group into hiatus.
What were Dimebag Darrell's last words before his death?
Damageplan got a promising start, releasing a debut album, New Found Power, in February 2004. But the group's success — and Dimebag Darrell's life — was cut short only months later.
On December 8, 2004, Darrell had just begun playing a set with Damageplan at a club in Columbus, Ohio, when a disgruntled Pantera fan, Nathan Gale, fatally shot the guitarist. According to Rolling Stone, the 25-year-old killed several other people at the scene, including a security guard, Jeffrey Thompson.
Vinnie, who was playing alongside his brother when he was murdered, recalled the last words he exchanged with Darrell.
"We were warming up on the side of the stage like we always did, and we were both really excited — we only had two shows left, and we were gonna be going home for Christmas and to begin work on the second record," Vinnie told TeamRock (per Guitar World).
"Our code word to let it all hang out and have a good time was 'Van Halen,' man! And that's the last two words we ever said to each other."
Vinnie elaborated on the final minutes he shared with Darrell: "I said, 'Van Halen,' and he said 'Van Halen,' and we high-fived each other and went on the deck to do our thing … and a minute-and-a-half later, I'll never see him again."
Darrell Abbott was only 38.
Vinnie Paul died in 2018 at the age of 54
The Abbott brothers' love of Van Halen meant a lot to the members of the rock community. Eddie Van Halen even showed up at Dimebag Darrell's funeral with one of his prized guitars, Ultimate Classic Rock reported. Van Halen gave the precious instrument to Abbott's family, who placed it in the casket to rest with the Pantera founder as a token of love and appreciation.
Vinnie Paul remained active in the music industry for years after his brother's untimely death. But he, too, died too soon.
In 2018, when he was just 54 years old, Paul died due to a heart condition. According to Rolling Stone, the iconic drummer had been diagnosed with dilated cardiomyopathy and coronary artery disease.