Who is Chuggaaconroy?
Chuggaaconroy is an American YouTube star, who has achieved fame by uploading Let's Play videos onto his official channel of popular Nintendo games, such as "Super Mario", "The Legend of Zelda", "Xenoblade Chronicles" among many others.
Chuggaaconroy Biography: Age, Real Name, and Education
Chuggaaconroy was born as Emiliano Rodolfo Rosales-Birou, on 8 April 1990 under the Aries zodiac sign, in Phoenix, Arizona USA. Of Mexican and French ancestry, Chuggaaconroy was diagnosed as dyslexic by doctors, though at first it was thought that he was autistic.
Nevertheless, he only started speaking after he turned two years old. He hasn't shared information about his parents and his education.
Career Beginnings
Interested in video games from an early age, Chuggaaconroy found a way to turn his hobby and interest into a source of income. He launched his YouTube channel, but the first video was uploaded only in 2008, entitled "Super Smash Bros. Brawl Boss Very Hard Clear". He continued making gameplay videos and was slowly growing his own fan base. More videos meant new subscribers, and in no time, Chuggaaconroy had his first 100,000.
Rise to Prominence
He started playing newer games, such as "Earthbound" and the "Earthbound Zero", then "Super Mario" games, but it isn't just Let's Play videos that made him famous, but also his humor and his optimistic approach to every new game that he plays.
All of this earned him a massive following on YouTube, and he now has more than 1.25 million subscribers, while his videos have been viewed more than 1.1 billion times.
Some of his most popular videos include "Super Mario Sunshine – Episode 1", which has more than eight million views, then "Super Mario 64 DS – Finale", with more than six million views, and "Super Mario Sunshine – Episode 10", which has been viewed more than 5.5 million times, among numerous other videos that have steadily increased his popularity.
The Second YouTube Channel
Once his popularity started soaring, Chuggaaconroy started collaborating with several other YouTubers with similar content, including ProtonJon and NintendoCapriSun. After a few successful collaborations, Chuggaaconroy and the duo formed their own channel, TheRunawayGuys, which has similar content to that on Chuggaaconroy's original channel, and has already amassed close to 500,000 subscribers.
The trio plays various Nintendo DS games, but also games that aren't played on Nintendo, which brought them even more subscribers. Some of the popular games on their channel include "Pikmin", "Rayman" and "Super Mario 3D" among others. The videos have more than 375 million views – some of the most popular include "New Super Mario Bros. Wii- Episode 1", with 12 million views, then "New Super Mario Bros. Wii- Episode 16", which has been viewed 10 million times, and "Super Smash Bros. Brawl- Episode 1", which has just over 4.5 million views. Chuggaaconroy is one of the content creators on the channel, and has certainly benefited from its success.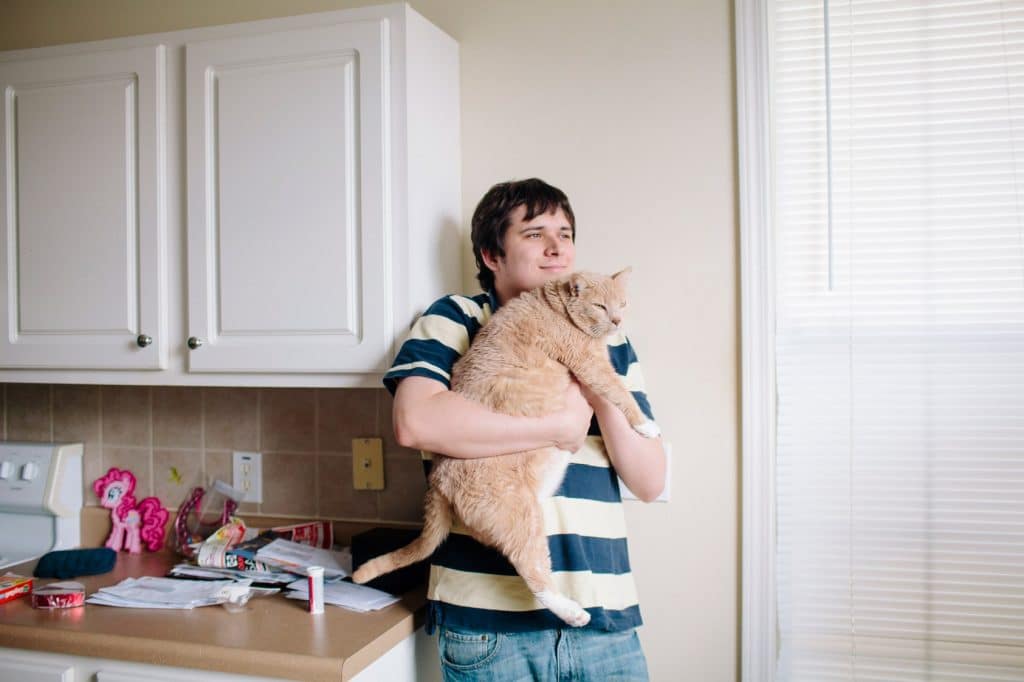 Personal Life, Dating, Girlfriend, Gay?
When it comes to his personal life, Chuggaaconroy is rather mysterious. He hasn't talked much about it, which has resulted in some ill-formed speculations, such as him being gay. Nevertheless, other sources claim that he is in a relationship with another YouTube star, Shaunelle Kikue, better known to the public as MasaeAnela. However, the two might be inseparable, but neither of them have comented about the dating rumors.
Net Worth
As of mid- 2021, Chuggaaconroy's net worth has been estimated to be around $1.4 million, earned through his successful career as an online content creator, active since 2008.
Appearance and Vital Statistics
For a long time, Chuggaaconroy avoided revealing his face to the fans, but once he made a face-reveal video, it became obvious that the YouTube star has dark brown hair and brown eyes. He stands at a height of 6ft 2ins (1.88m), while he weighs approximately 157lbs (71kgs) – his vital statistics are unknown, but he has a slim figure.
Hobbies, Interests, and Trivia
Chuggaaconroy's main interest is playing various videos games, but in addition, he has several other hobbies that he's nurtured over the years. He is an avid cartoon lover, with "Pokemon" his favorite cartoon.
He has collected more than 140 Pokemon cards, and still keeps them. He also collects a lot of items from video games events, such as the E3 Expo.
In his teenage years, Chuggaaconroy worked in the cinema and even earned an employee of the month award two times, but his mother made him quit to focus on school. Another untold truth is that his username was at first Chugga A. Conroy, which was generated in a name generation website, but with a little rework and creativity, Chuggaaconroy was created.
He suffers from amusia, a state which means that he can't differentiate musical pitches.
Chuggaaconroy is scared of rollercoasters, as he witnessed the "Big Thunder Mountain" coaster accident back in 2003.
In addition to Nintendo DS, he plays on Wii and Xbox consoles, having stated that he hates Sony Play Station consoles.
He is an avid animal lover, and has two pet cats named Teddy and Kirby. He also had a third cat, Jak, a name he took from the video game franchise "Jak and Daxter".
Although he spends a lot of time inside, playing video games, he tries to remain as fit as possible, and as a result, he runs and jogs a few times every week.