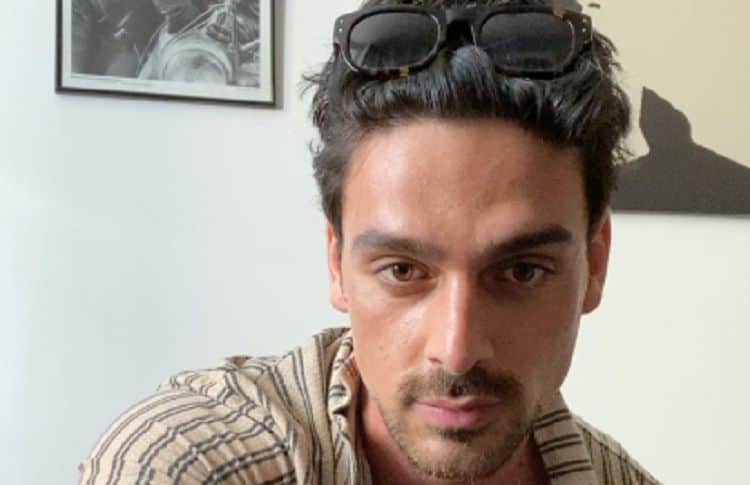 Michele Morrone has only been acting for 5 years, but he's already well on his way to leaving a lasting impact. The talented young actor has been working hard, and it's very clear. Although all of his work as has been in Italian productions, he is becoming an international star thanks to the Netflix movie, 365 Days which has been dubbed in several languages. The film's racy subject matter combined with Michele's good looks have created the perfect recipe. Despite the fact that he doesn't have many acting credits yet, his performance in 365 Days alone is enough to make viewers want to see even more of him. Continue reading for 10 things you didn't know about Michele Morone.
1. He's Been Divorced
Michele is single now, but that wasn't always the case. He was married to a woman named Rouba Sadeeh, but sadly the couple divorced in 2018. During their marriage, the couple had two sons together: Marcus and Brando. In an Instagram post, Michele shared that the divorce took a serious toll on him. He said, "A year and a half ago I was about to leave everything, I didn't want to act anymore. I was in a severe state of depression after divorcing my wife."
2. He Has A Huge Social Media Following
Even though many people are just now getting familiar with Michele, there are plenty of people who were already aware of the talented young star. He has a very impressive Instagram presence and currently has over a million followers. He also has nearly 180,000 subscribers on YouTube.
3. He's A Musician
Michele is truly a multi-talented entertainer. Not only is he a great actor, but he's also a musician. However, music is more than just a hobby for Michele. It's something he takes as seriously as acting. He released his debut project, Dark Room, this year and has been doing lots of live shows.
4. He Loves To Travel
If you ask most people if there's one thing they wish they could do more, a lot of them would probably say travel. Traveling can be a great experience, but unfortunately it's something that lots of people don't have the time or money to enjoy. Luckily for Michele, he's in a position where he can travel frequently. He has gotten to visit some pretty cool places such as Lebanon Los Angeles.
5. He Was Born In Italy
Michele was born and raised an Italy, and still lives there today. He is very proud of his roots. Despite all of the traveling that he does, Italy seems to be his favorite place to be. He hasn't yet shared whether or not he ever plans to move away to give himself more career opportunities.
6. He Rides Horses
Michele may not look like your stereotypical cowboy, but he certainly is one. When he isn't busy with work, he loves riding horses and appears to have a horse of his own. In general, he seems to love spending time outdoors and he is appreciative of the calming effects of nature.
7. He's Bilingual
Knowing how to speak more than one language is definitely helpful – especially in the entertainment industry. Michele speaks both English and Italian and typically sings in English. As he tries to grow his career on an international level, his ability to speak both languages could make him more marketable.
8. He Worked As A Gardener
When Michele was going through his divorce, he was very close to giving up acting for good. In fact, he had walked away from the profession temporarily. He says, "I found work as a gardener in a remote village of 1000 inhabitants because I had no more money in my pocket." However, things eventually began to look up for Michele and he decided not to give up on his dreams.
9. He's Very Private
Lots of actors enjoy sharing details about their personal life with the public. However, Michele isn't that type of actor. He likes to keep his private life out of the public eye and there's somewhat of a mysterious air about him. However, as his popularity continues to grow, he made decide to share more of himself with the world.
10. He's An Artist
Remember when I said Michele is multi-talented? I wasn't kidding. On top of his acting and singing, he is also an artist who enjoys painting. Although his work is often on the darker side, he loves to use bold colors to create unique images. He often shares his work on Instagram.