Two days before it was set to begin, the Bonnaroo Music and Arts Festival has announced the cancellation of its 2021 event due to flooding in Manchester, Tennessee. The flooding occurred due to rains from Hurricane Ida.
"We are absolutely heartbroken to announce that we must cancel Bonnaroo," the festival organizers wrote Tuesday on Twitter. "While this weekend's weather looks outstanding, currently Centeroo is waterlogged in many areas, the ground is incredibly saturated on our tollbooth paths, and the campgrounds are flooded to the point that we are unable to drive in or park vehicles safely."
"We have done everything in our power to try to keep the show moving forward," the tweet thread continued, "but Mother Nature has dealt us a tremendous amount of rain over the past 24 hours, and we have run out of options to try to make the event happen safely and in a way that lives up to the Bonnaroo experience."
Organizers announced that the festival will return in June 2022. It also said that all tickets purchased through Front Gate Tickets will be refunded in as little as 30 days to the original method of payment.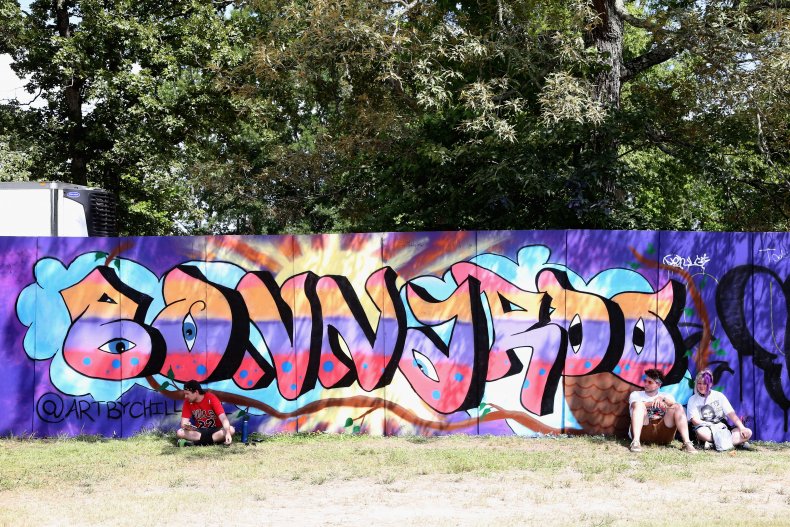 The 2021 Bonnaroo line-up included numerous big-name musicians including Tool, Megan Thee Stallion, Run the Jewels, Miley Cyrus, Lizzo, Tame Impala, Lana Del Rey as well as nearly 110 other musical acts. Many of the acts had planned to perform at the 2020 festival before its cancellation due to COVID-19.
Additionally, the 2021 festival had planned to host a 5-kilometer fun run, "Urban Cowboy" line-dancing, meditation and yoga classes, live-band karaoke and a "House of MatROOmony" venue that would host wedding ceremonies.
Numerous Twitter commenters reacted negatively to the cancellation. Some wondered why the festival hadn't made alternate plans for heavy rainfall. Others angrily asked whether organizers would reimburse them for money they had already spent on travel and accommodations for the festival.
This marks the second year in a row that the festival has been canceled. In 2020, organizers initially delayed the event for three months due to COVID-19 before eventually canceling it.
Organizers had devised several ways to handle COVID-19 in 2021. They told attendees to either arrive fully vaccinated against COVID-19 or to bring a negative COVID-19 test taken in the last 72 hours, The Tennessean reported. The festival had also planned to require masks in enclosed areas and provide hand sanitation stations throughout "high-touch areas" within the festival grounds.
As of August 31 at 5:15 p.m. local time, the remaining storm from Hurricane Ida is currently hovering over the border between Alabama and Tennessee.
Newsweek contacted the Bonnaroo Festival organizers for comment.
Correction 08/31/2021, 6:29 p.m. ET: This article was corrected to reflect the Bonnaroo Music Festival was canceled two days prior to the beginning of the event.