We know you love the music in season 5 of The Fosters.
We've got the details on the featured songs from every episode we've seen so far. Check them out below, take a note of your favorites, and don't forget to watch all your favorite episodes of The Fosters, streaming on Hulu.
Follow the official playlist here:
Episode 1: 'Resist'
1. The Anchor Beach protest continues, much to Drew's annoyance.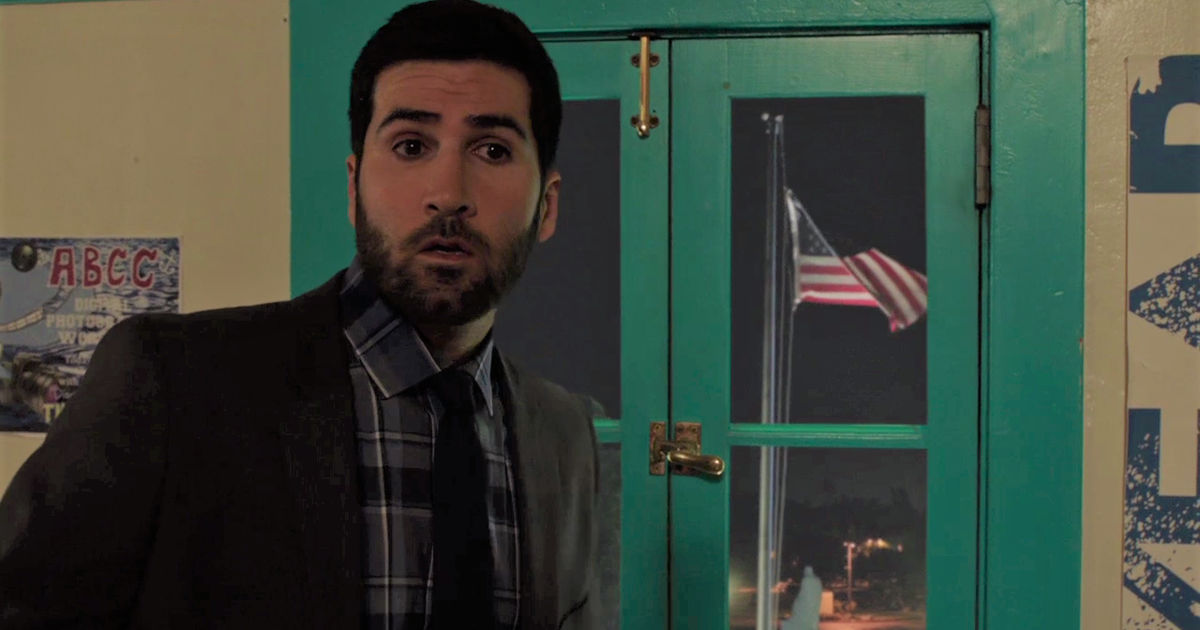 And as things heat up, 'Spartans' by Emilie Ramirez plays on.
2. Scared for their lives, Callie sings for Russell while Diamond tries to put a plan together to help them escape.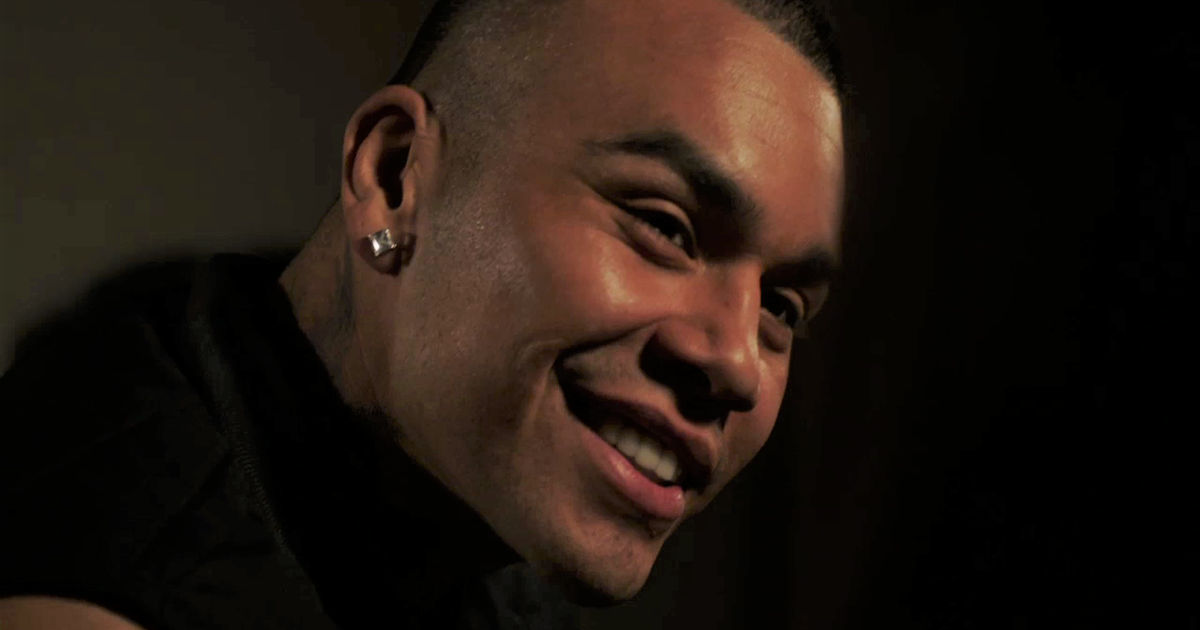 Callie sings 'You'll Be OK' in the background, which Maia Mitchell sang herself.
3. While following Callie's phone, Stef desperately searches for her daughter at a store, but she isn't there.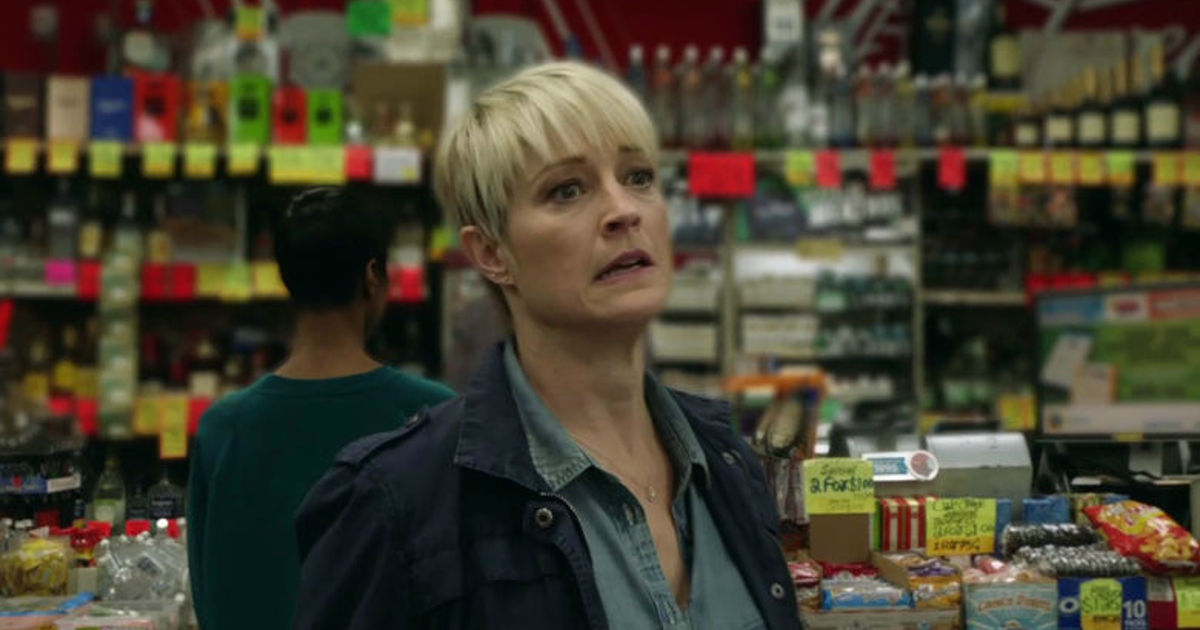 We feel all of Stef's pain while 'Urchin' by Labyrinth Ear provides the tense soundtrack.
4. Callie and Diamond try to let Stef know where they are by secretly texting her, but Stef is in a car chase with the man she thinks has taken Callie.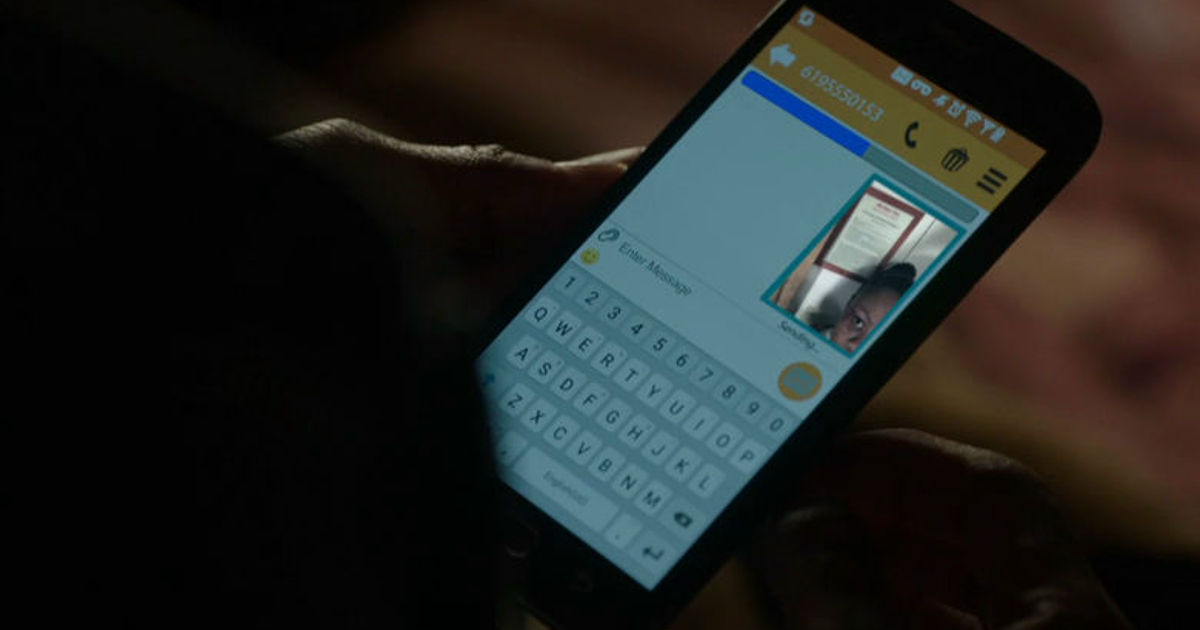 The tension builds and builds to the sounds of 'Sound Your Bell' by Built for the Sea.
5. Jesus starts wrecking Brandon's room before Gabe rushes in to stop him. Callie reveals her real identity to Russell.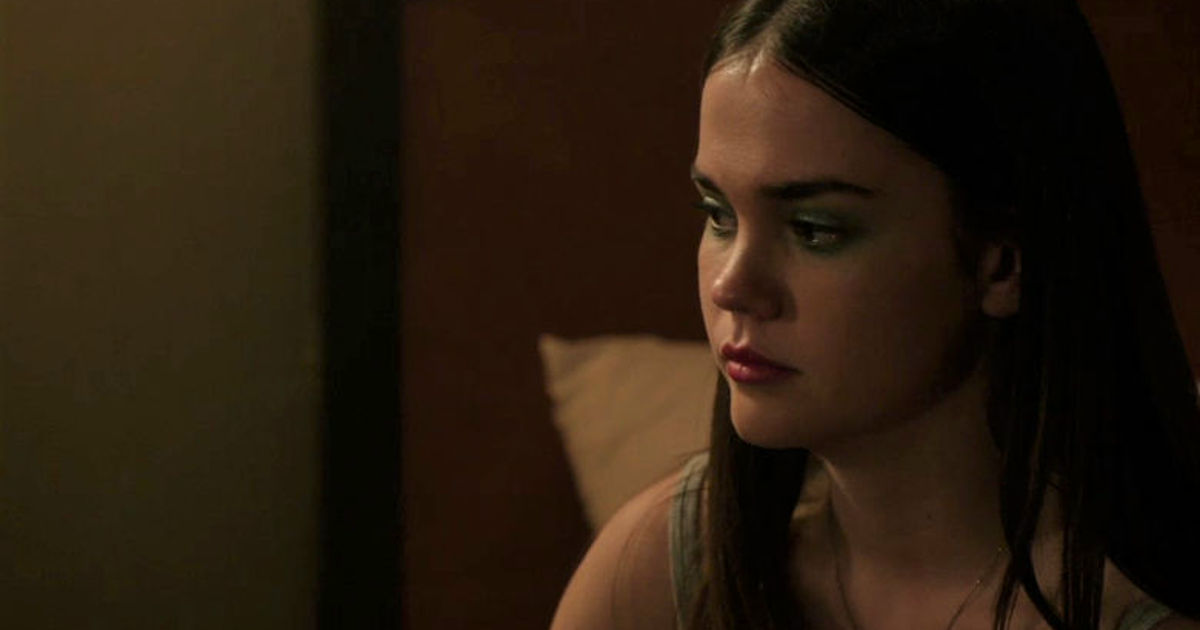 'Two Minutes Hate' by Carrollhood provides the soundtrack for each confrontation.
6. Callie and Diamond flee the motel as Russell and rival pimp Munchie end their fight with a gunshot.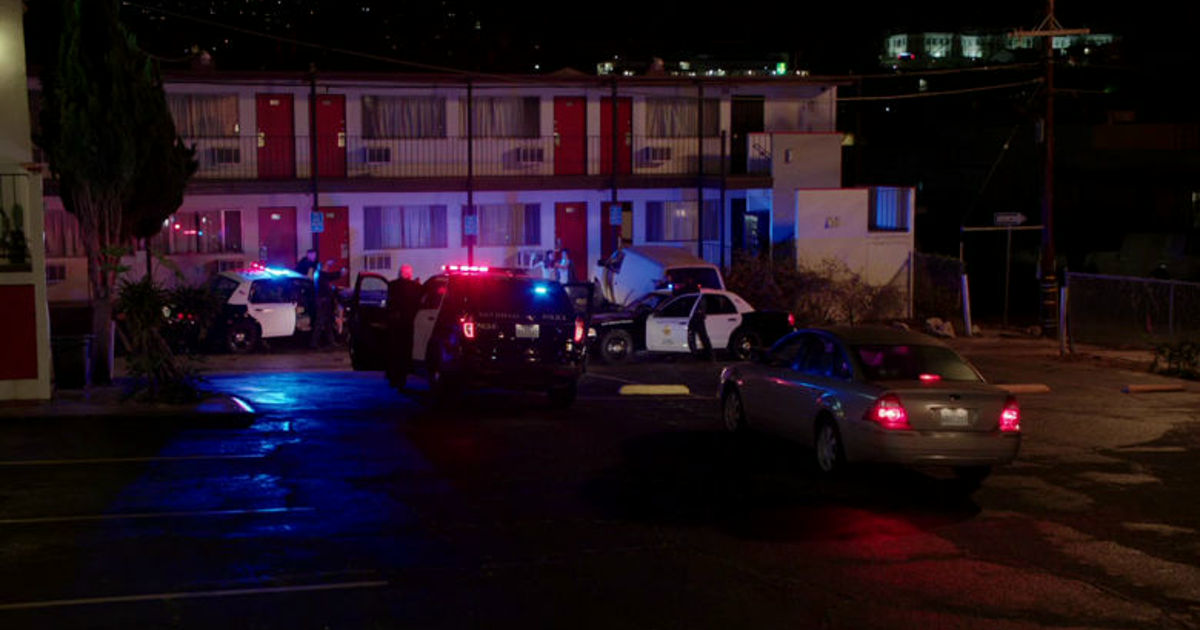 'Who Will Fall' by Natalie Taylor plays during the terrifying situation.
7. Stef tells Callie about Troy's confession. Brandon shuts Jesus out. Mariana sends a defiant tweet. The mamas comfort each other. Callie struggles to process everything.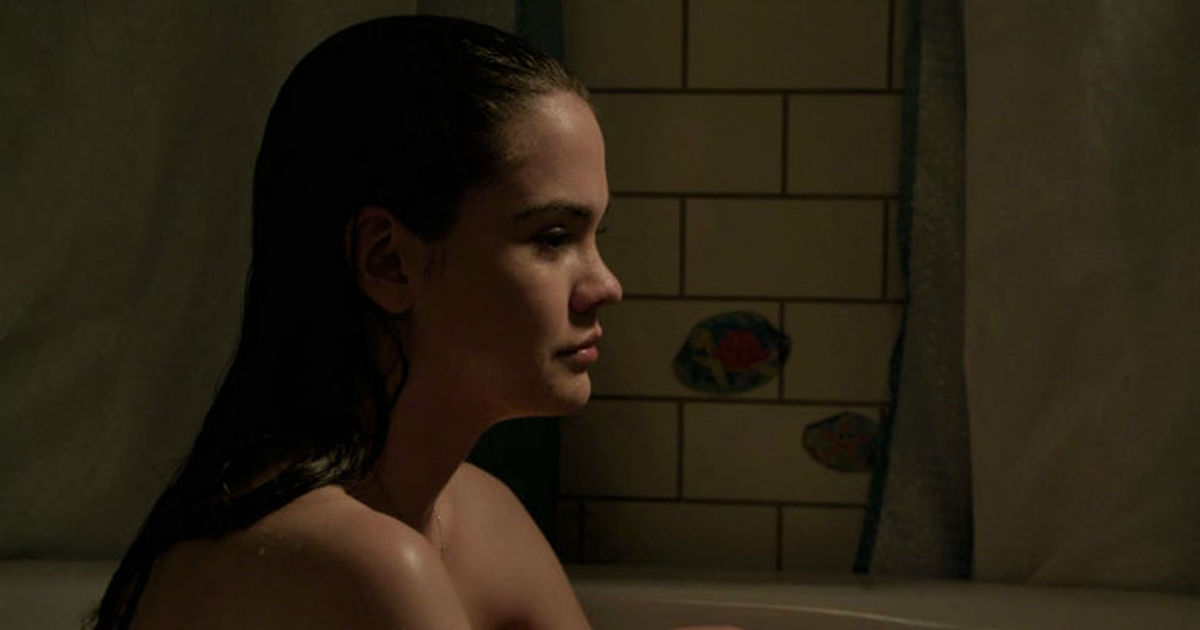 The episode wraps up to the sounds of 'The Sea' by Julie Title.
Episode 2: 'Exterminate Her'
1. Jesus struggles to talk to Emma. Robert clashes with Stef and Lena over Callie. Jesus tells Mariana that he wants to do his senior project alone.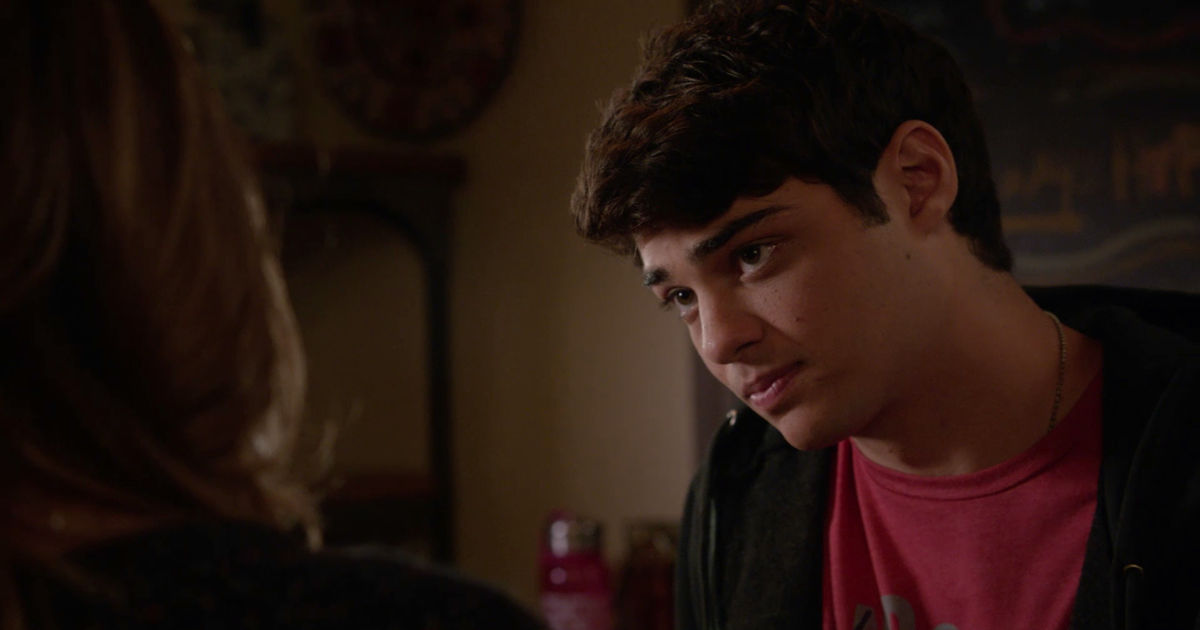 All the drama gets going to the tune of 'Your Soul' by Gothic Tropic.
2. Mariana asks Gabe for help with Jesus. Taylor shows Jude an article going out in tomorrow's school paper that criticizes the protesting students.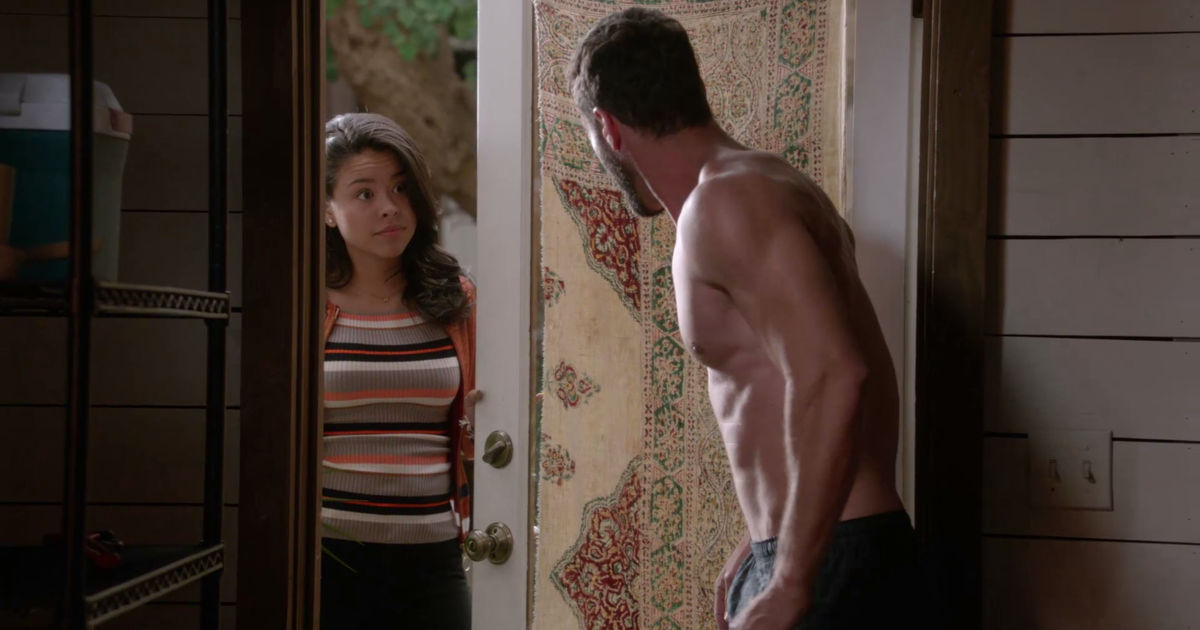 Gabe's looking pretty good while 'Automatic' by Paper Pilots plays in the background.
3. Helen, the art professor, introduces Callie to Ximena — the student Callie is to shadow.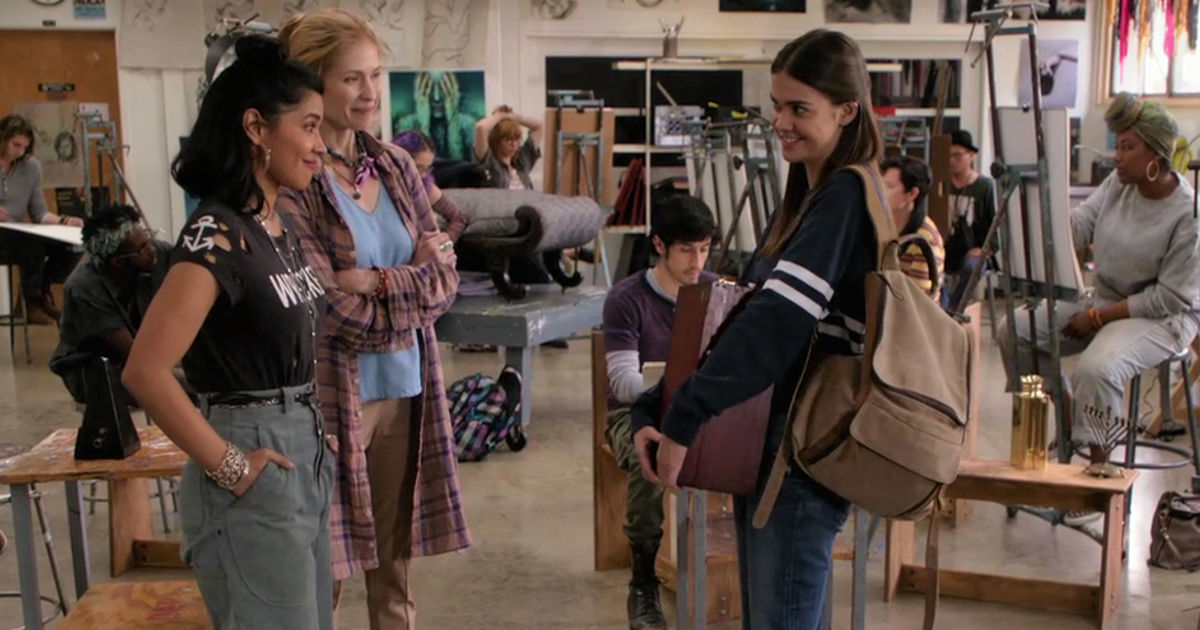 'Lovebird' by Paper Pilots plays as we get to know Ximena.
4. Callie struggles to draw her first sketch in the classroom so Ximena tries to inspire her.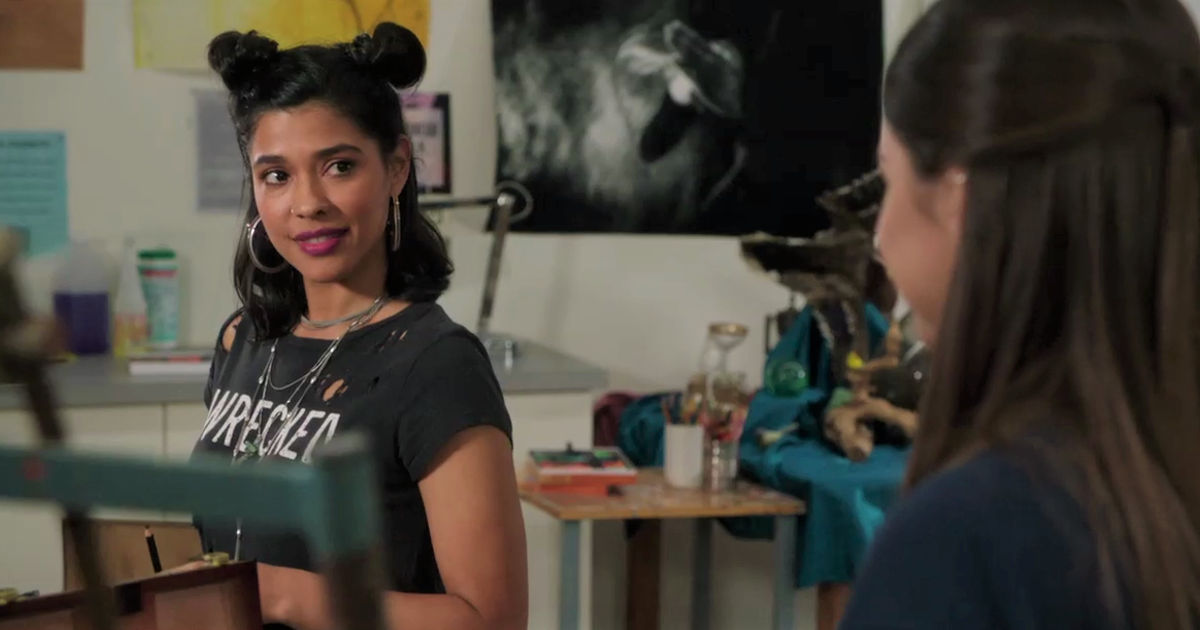 'Talk To Trees' by Cajsa Siik plays as Callie and Ximena's friendship blossoms.
5. Brandon tells Grace the real reason he doesn't want to play music. Callie opens up to Ximena via text. Stef has a surprising reunion when she and Lena go to greet the new neighbors.
'Holding Out' by Anna Ash plays while the episode comes to an end.
Episode 3: 'Contact'
1. Mariana, Callie, and Aaron go to watch Ximena's roller derby team compete.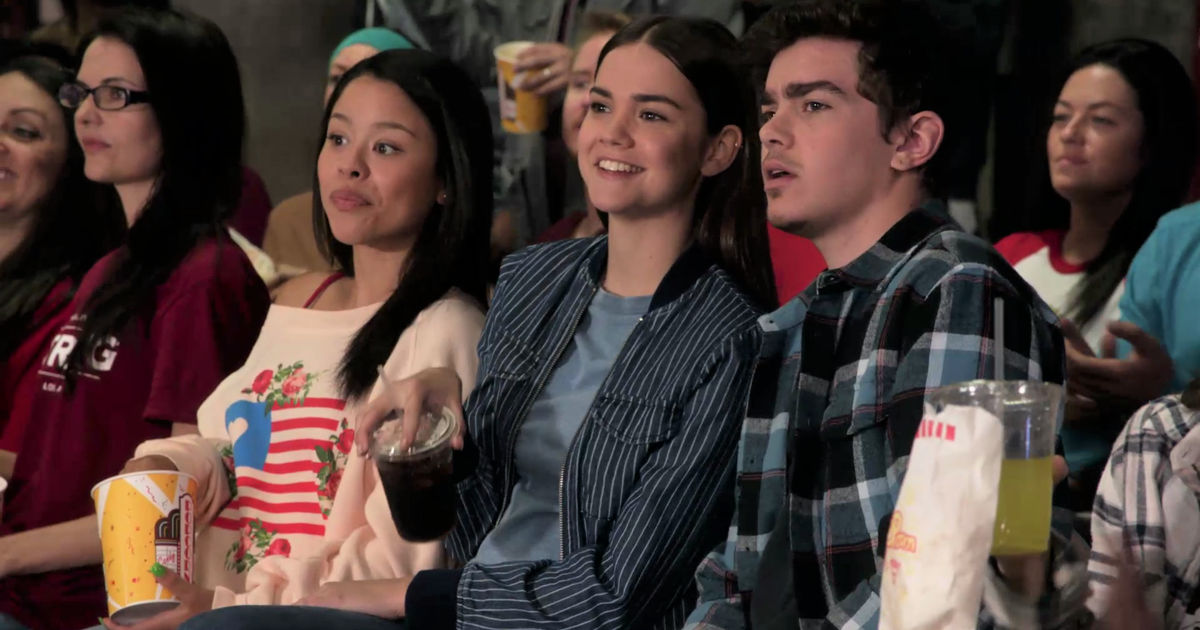 And as Ximena shows off her serious skills, 'The Girl Is Back In Town' by Chantal Claret plays in the background.
2. At the game, Aaron asks Callie out on a proper date.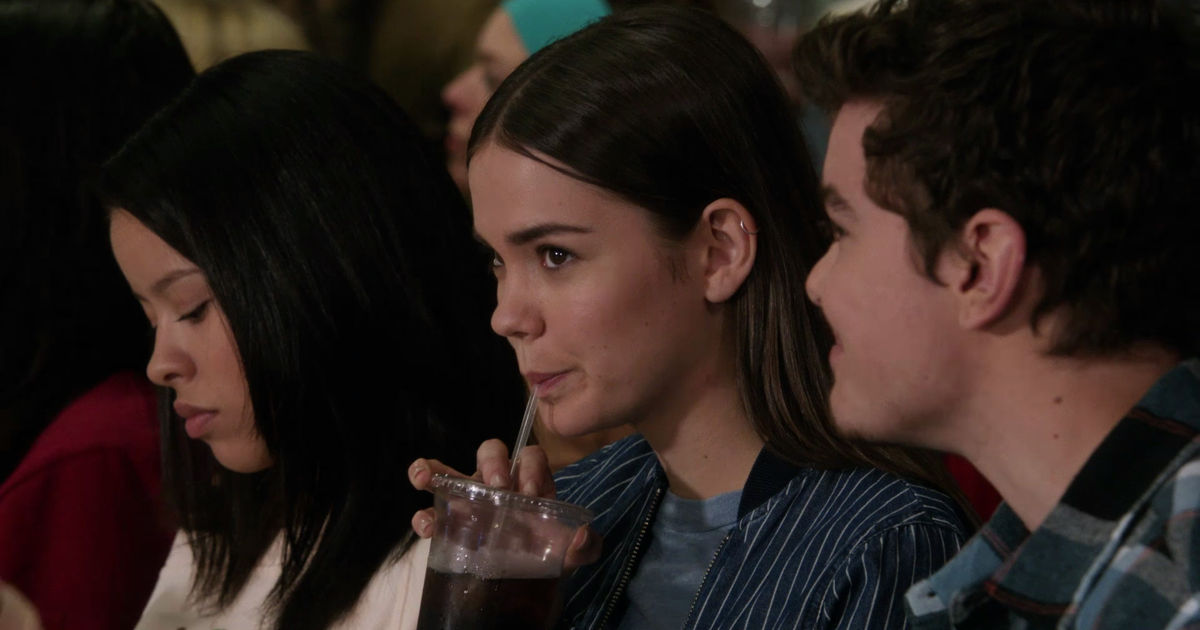 As they talk, we can hear 'So Money (Check Me Out)' by Penny and The Shakes play.
3. Grace invites Brandon over to "study".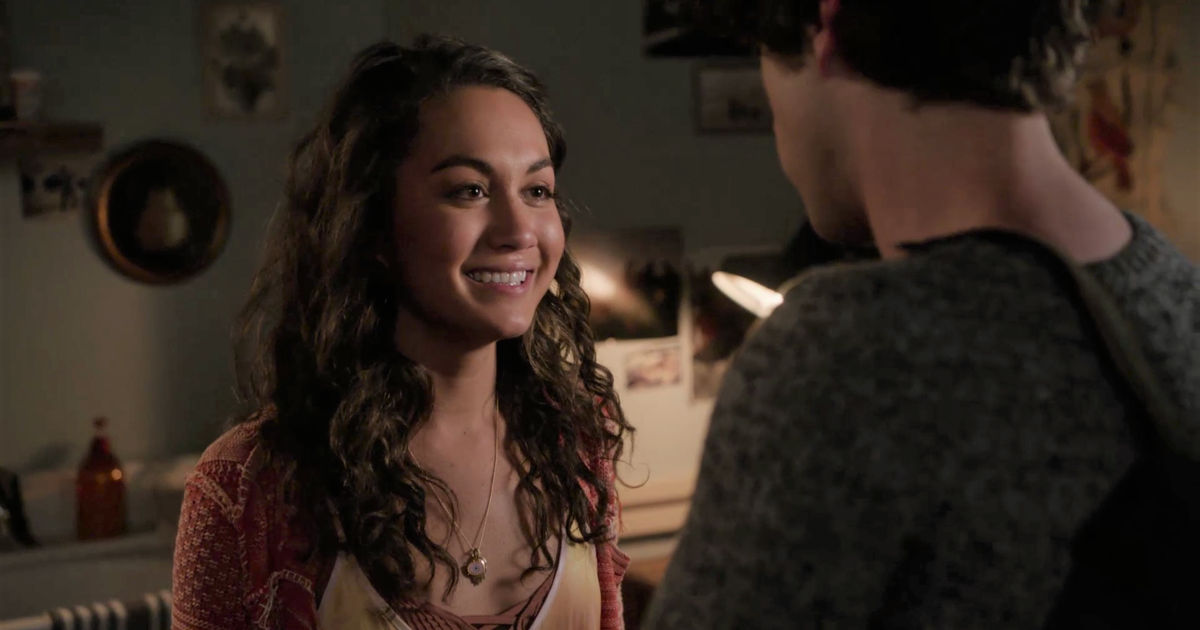 And as Brandon comes to realize what's really happening, we can hear 'Make Me Cry' by Irene Theo.
4. After "studying", Grace tries to get Brandon to play her a song.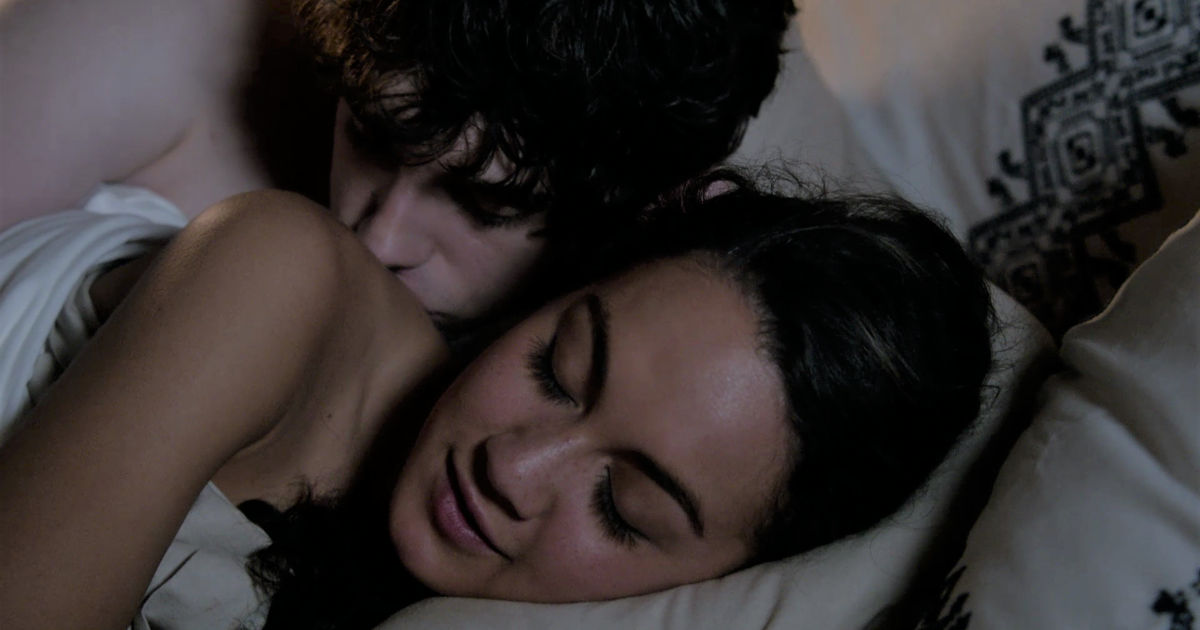 'Another Way' by St. South plays as Brandon decides he would rather make out with Grace than play guitar.
5. Mariana decides they should fight for their school. Callie gets ready for her date with Aaron.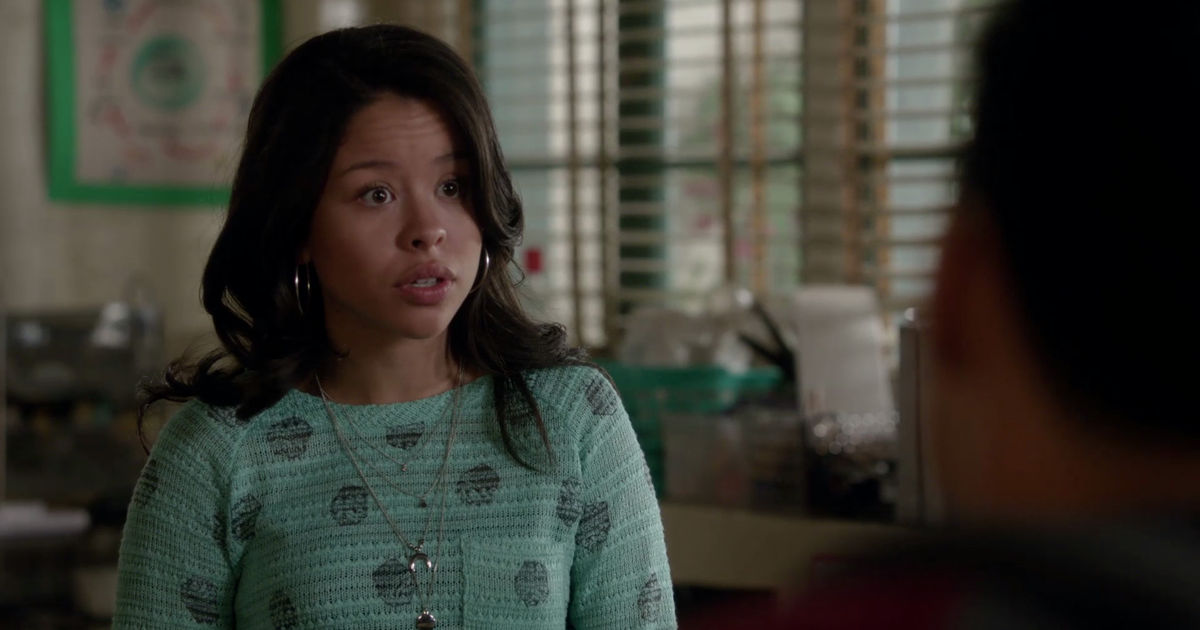 We can hear 'TBT' by Johnny Stimson play as Callie tells everyone that she is definitely not dressed up.
6. Callie and Aaron go on their date.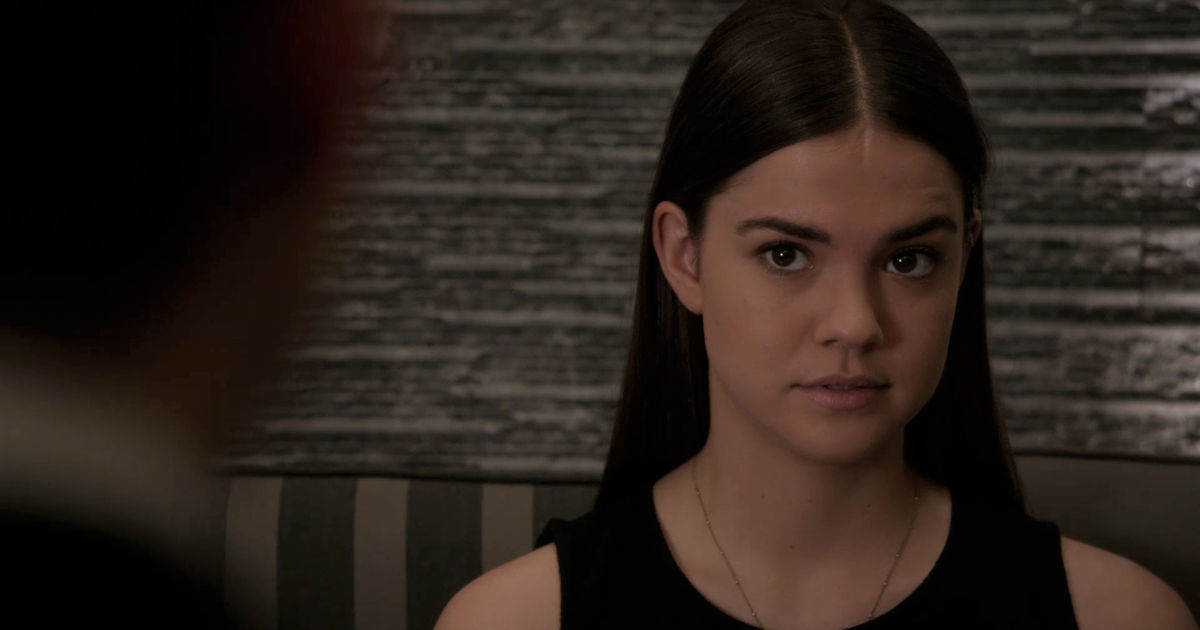 And 'Run Me' by Mona Najib plays.
7. Jude and Noah make a deal.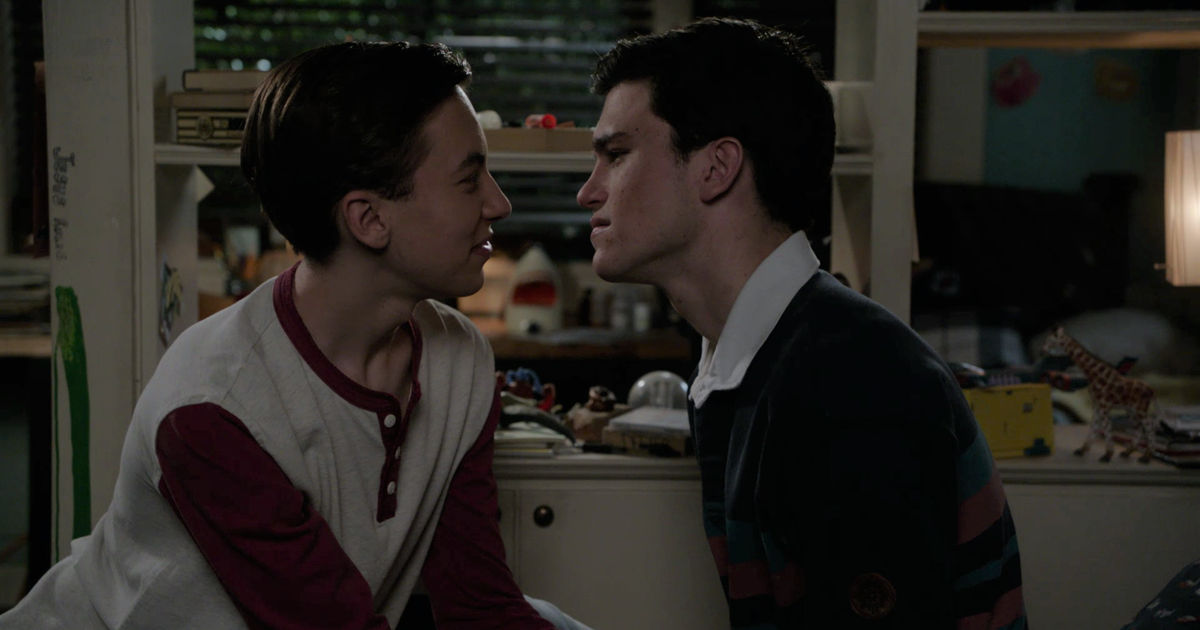 'Infinity' by BESTiE plays as Jude promises not to play video games for a week and Noah promises not to get high.
8. Mariana fights back in the best way.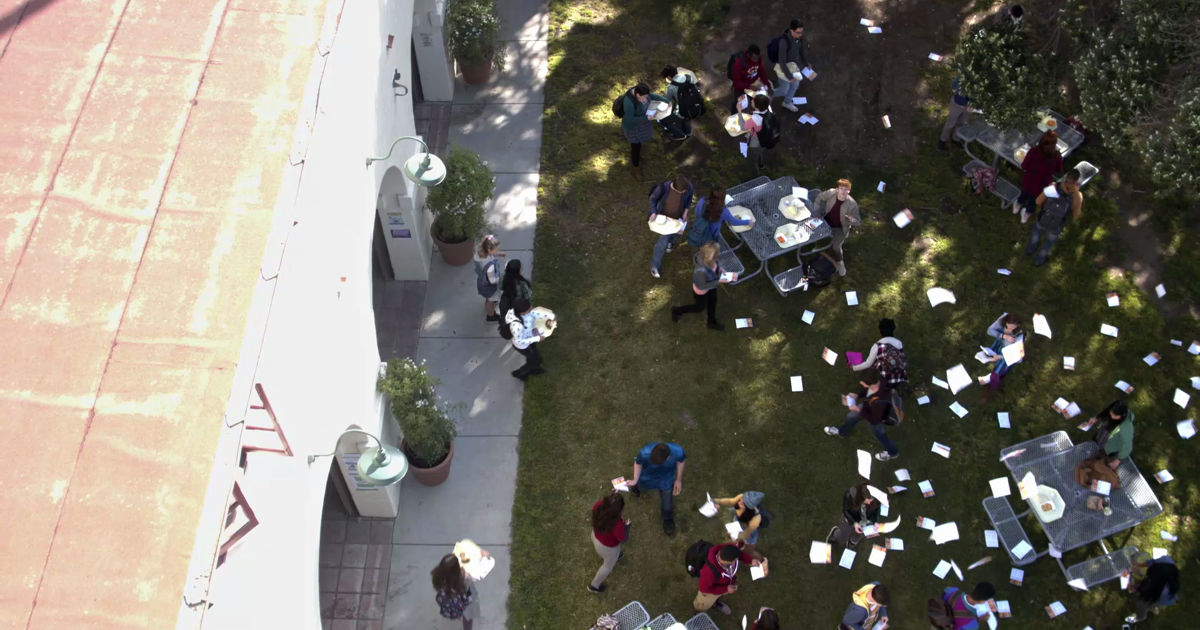 As Mariana's independent newsletter drops from the sky, we can hear 'Our Revolution' by The Fairchilds.
9. Callie tells Aaron that she always needs to know what the plan is. Jesus decides not to send a text to Emma.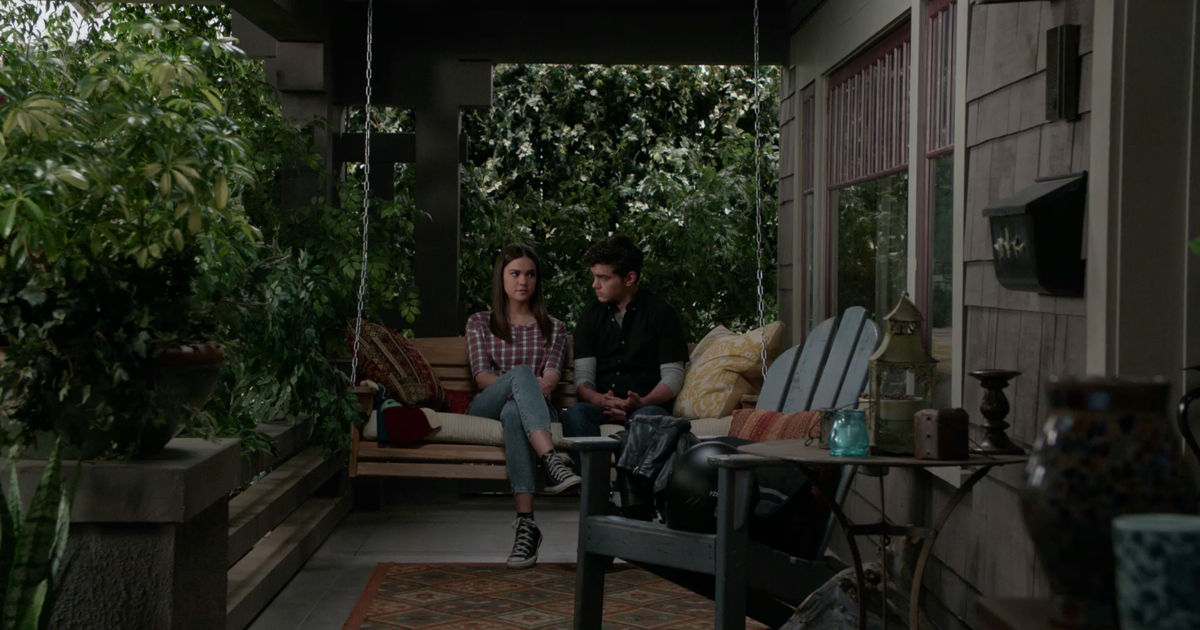 'Monsoon' by elliott is the perfect accompaniment for these two moments.
Episode 4: 'Too Fast, Too Furious'
1. Mariana tries to save face when she sees the STEM club succeeding without her. Callie gives AJ the cold shoulder.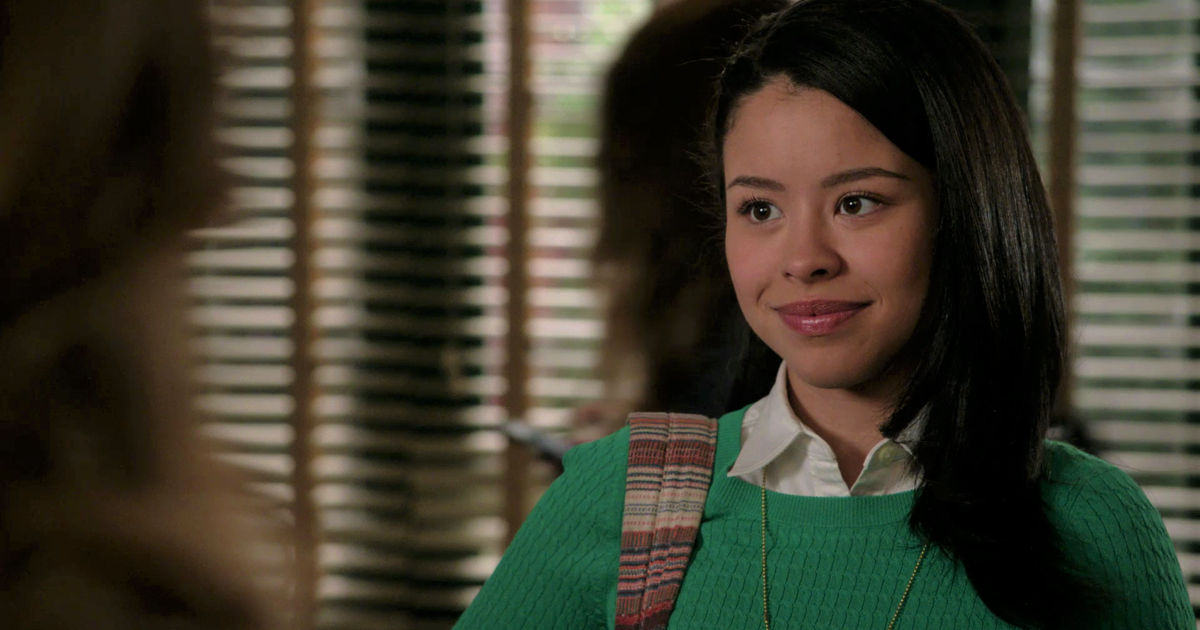 The song playing while Callie and Mariana struggle to keep it together is 'Be Young' by Soft Swells.
2. Mariana arrives for roller derby practice.
'Dinero Por Amor' by Santino plays while Mariana wonders what she's gotten herself into.
3. Things get a little bumpy for Mariana on the tracks.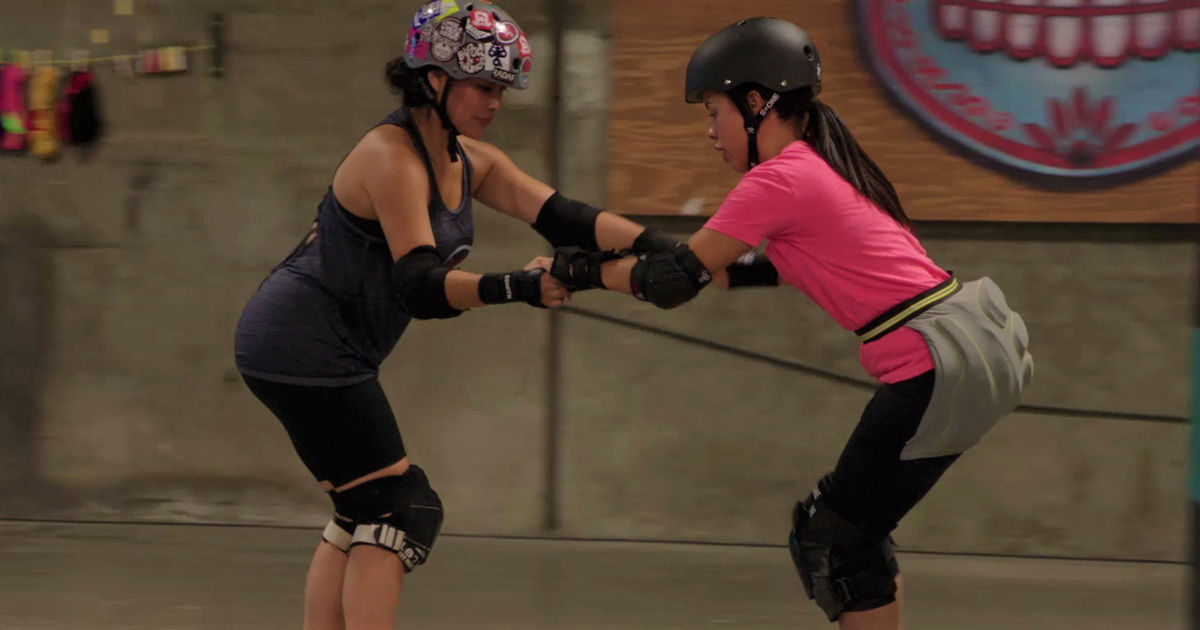 Accompanying the montage of all her wipe out moments is 'Que Es Esto' by Fritz Beer.
4. After something AJ said at dinner, Brandon chooses not to stay at Grace's place. Cortney calls.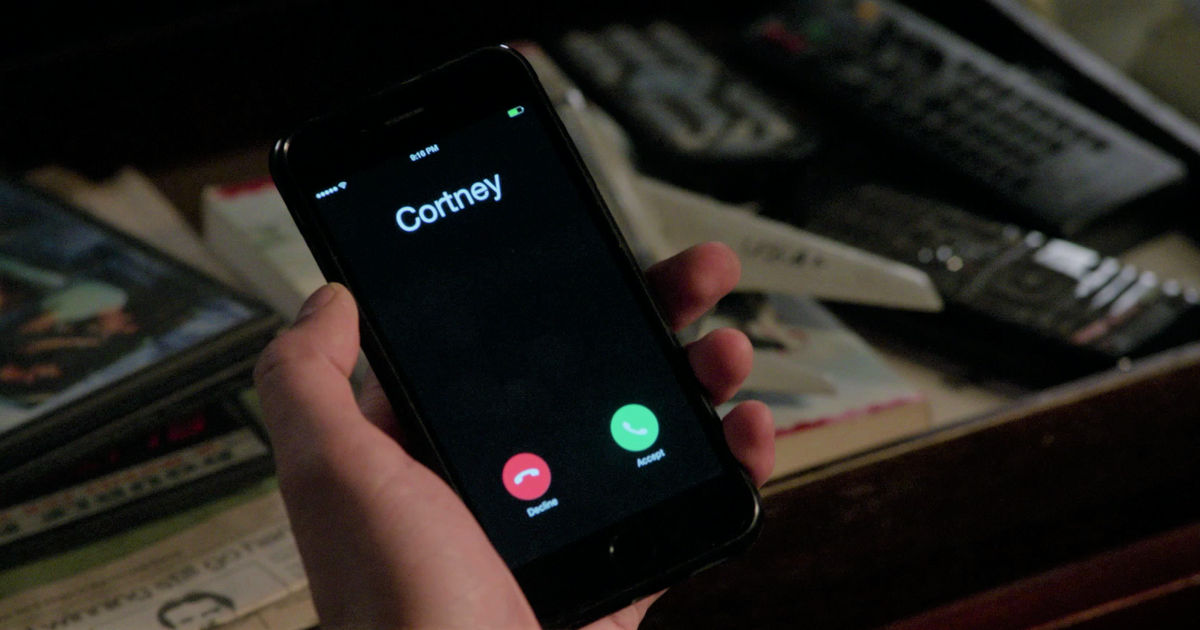 'I'll Be Fine' by Johnny Stimson provides the soundtrack to Brandon's conflicted emotions in this scene.
5. Cole and Callie clear the air.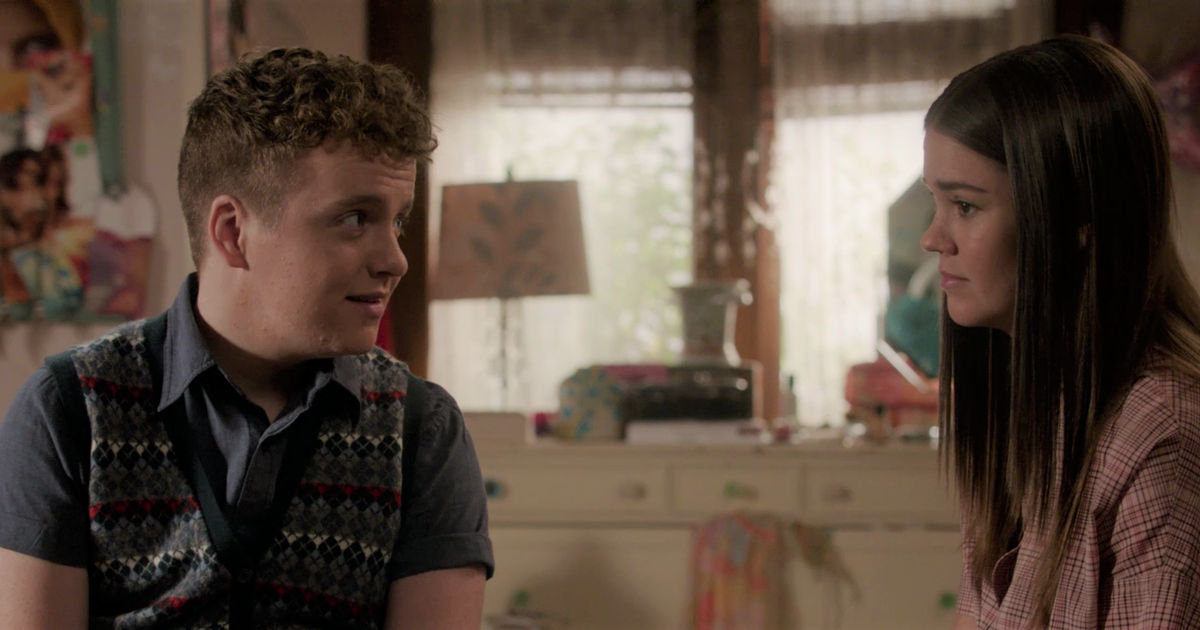 'Delicate Parade' by Abby and the Myth is playing while these two friends finally talk to each other about their feelings.
6. Callie asks Cole an awkward question about Aaron.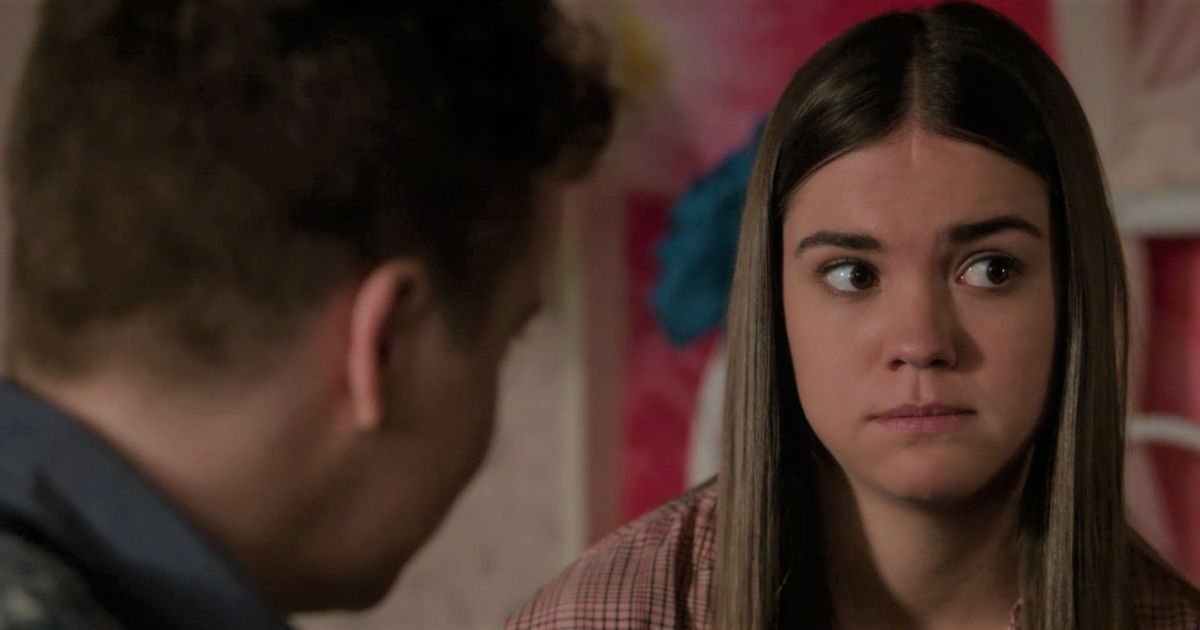 'Come With Me' by Rival Summers breaks up the tension while Cole gives Callie some advice.
7. Mariana actually makes a breakthrough at practice, but Poppy starts to get jealous.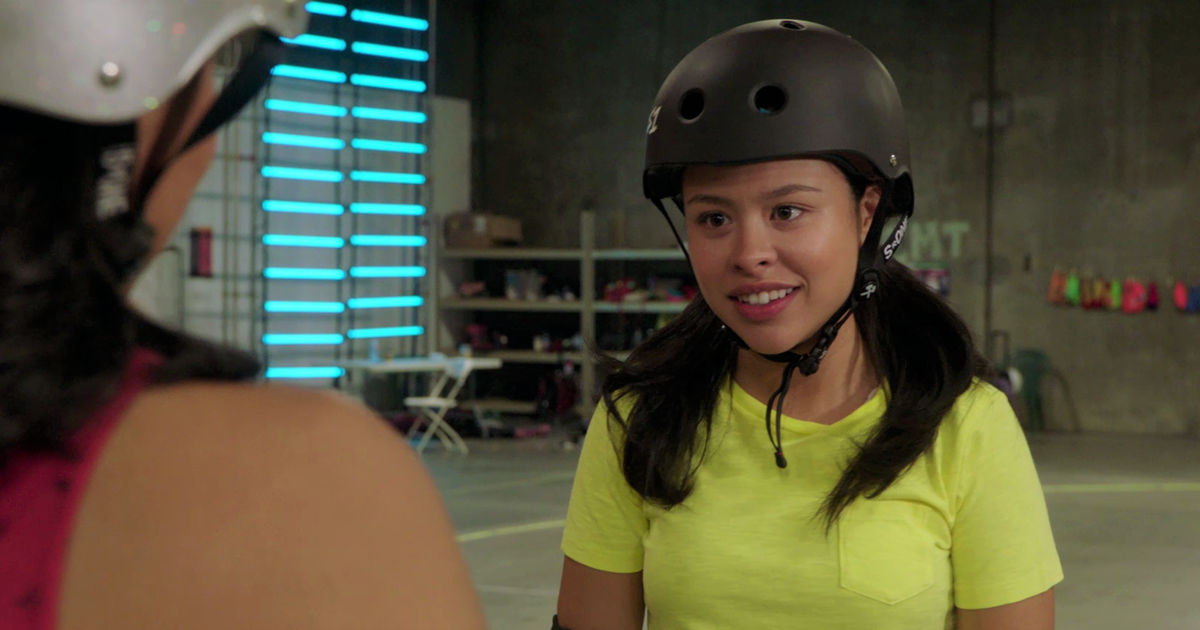 The song playing while Mariana kicks ass is 'Where I Sleep' by Go Betty Go.
8. Aaron gets mad when he finds out that Callie went to Cole for advice about their sex life.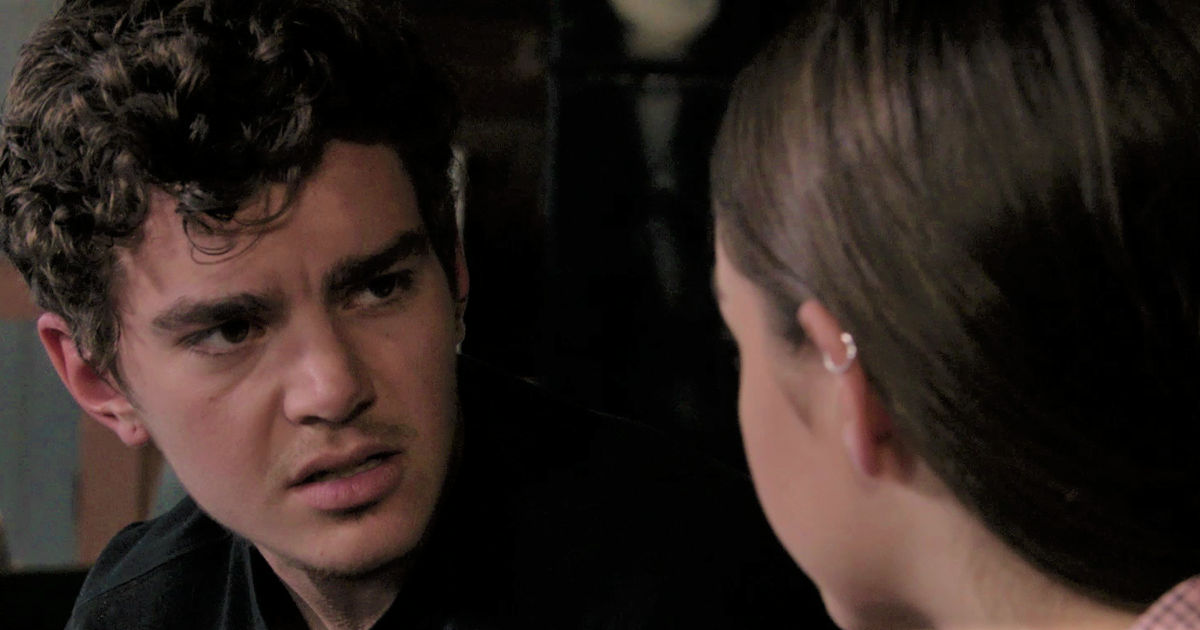 Callie storms out to the sounds of 'I'll Remember' by Emi Secrest.
9. Callie and Aaron make up and have an open conversation with each other.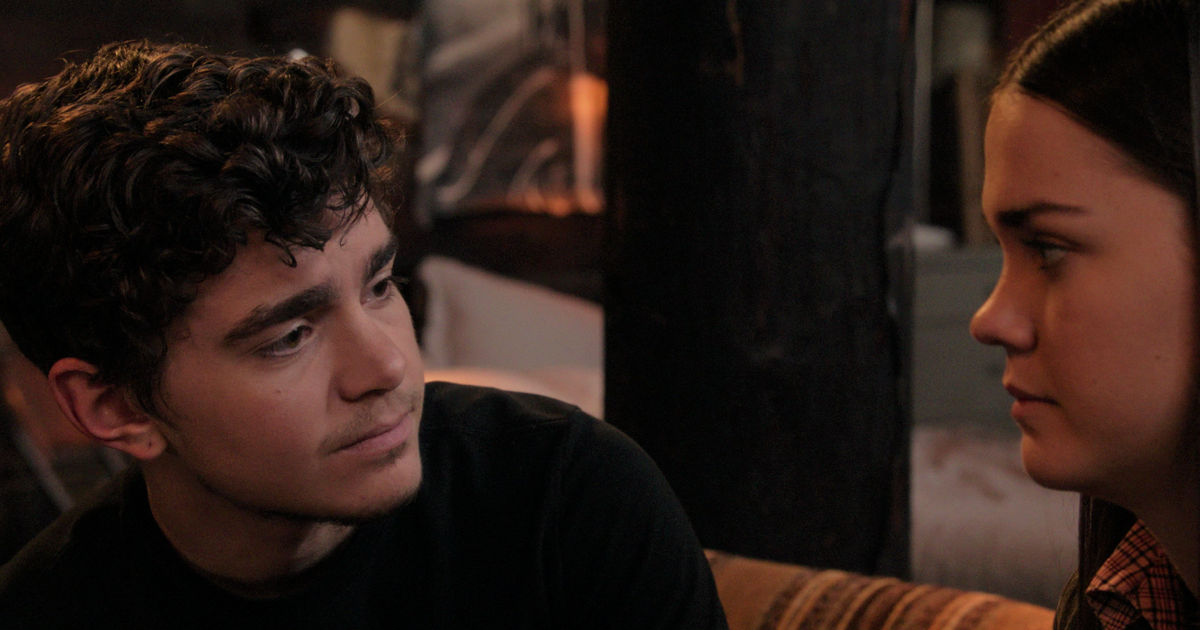 While this ship gets back on course you can hear 'Artifact' by The Wall Chargers.
10. Ana and Mike share the news of their engagement with AJ. Brandon helps Cortney move into the garage.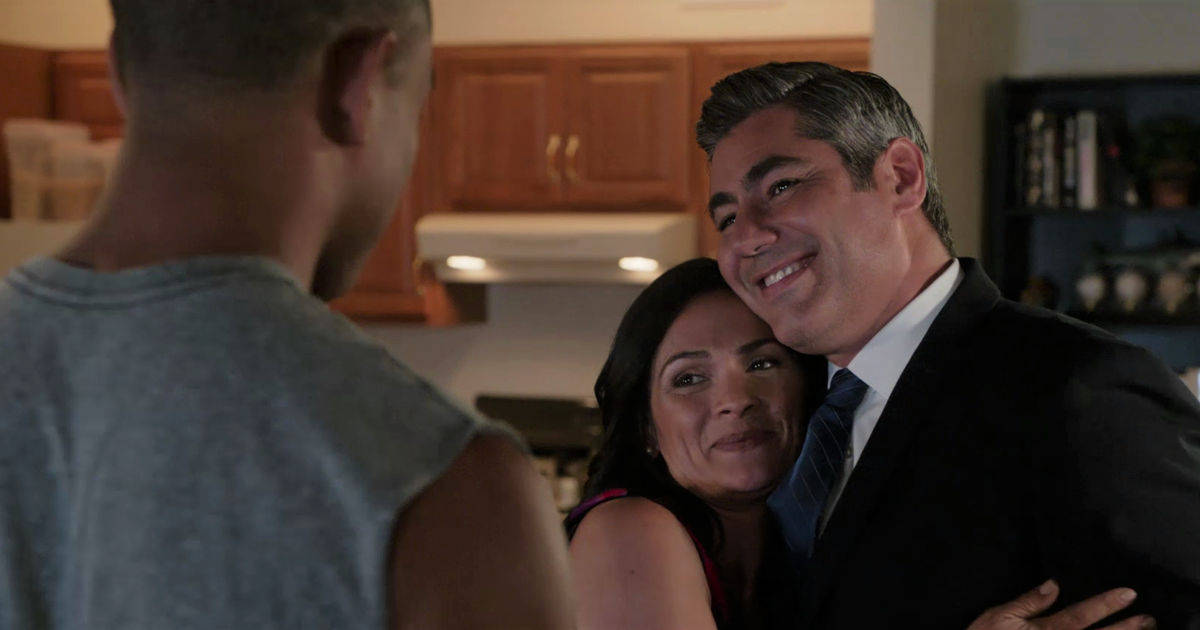 'We Are' by Peter Bradley Adams wraps up the episode.
Episode 5: 'Telling'
1. Mariana tries to impress Logan by telling him about her roller derby team.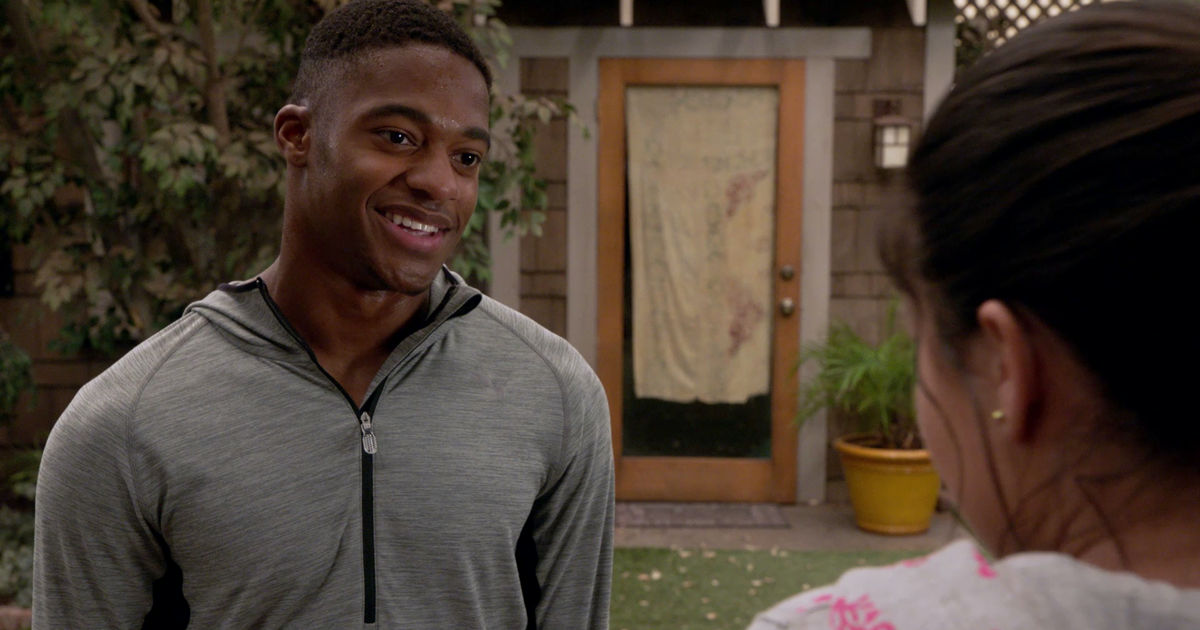 Mariana's flirting hits a new high as 'Never Let You Down' by The Weepies plays.
2. Cole accompanies Stef as she interviews a homeless teenager who might have information on a case.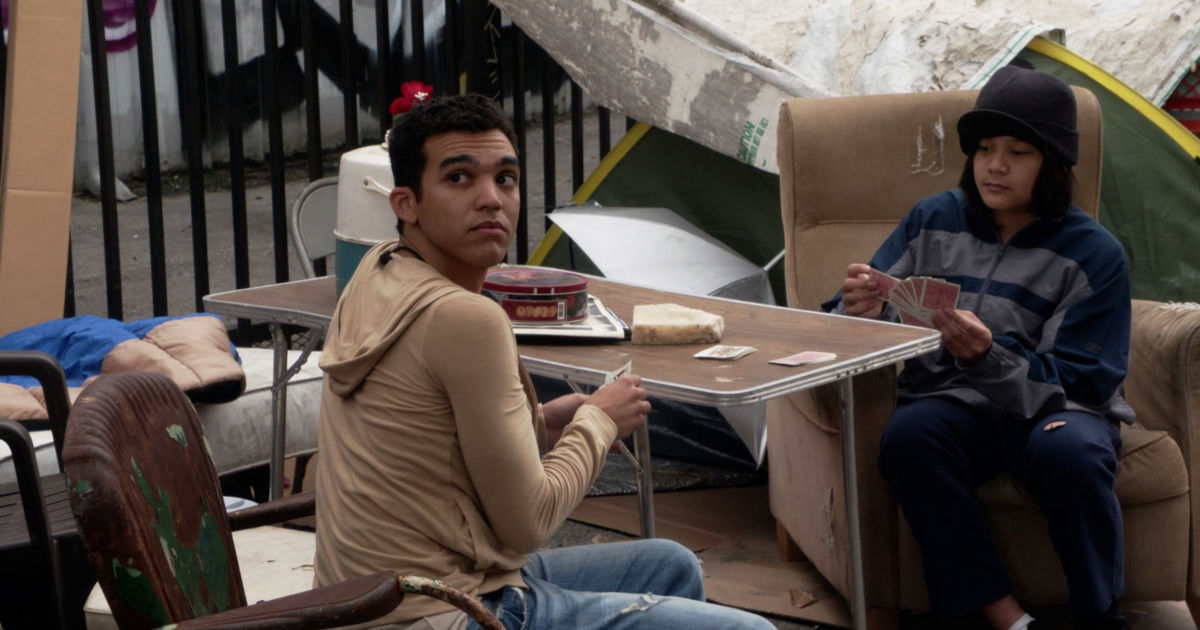 'Light It Up' by Supakaine provides the atmosphere for this seriously intense scene.
3. The Adams Fosters have a barbecue in their backyard with the neighbors.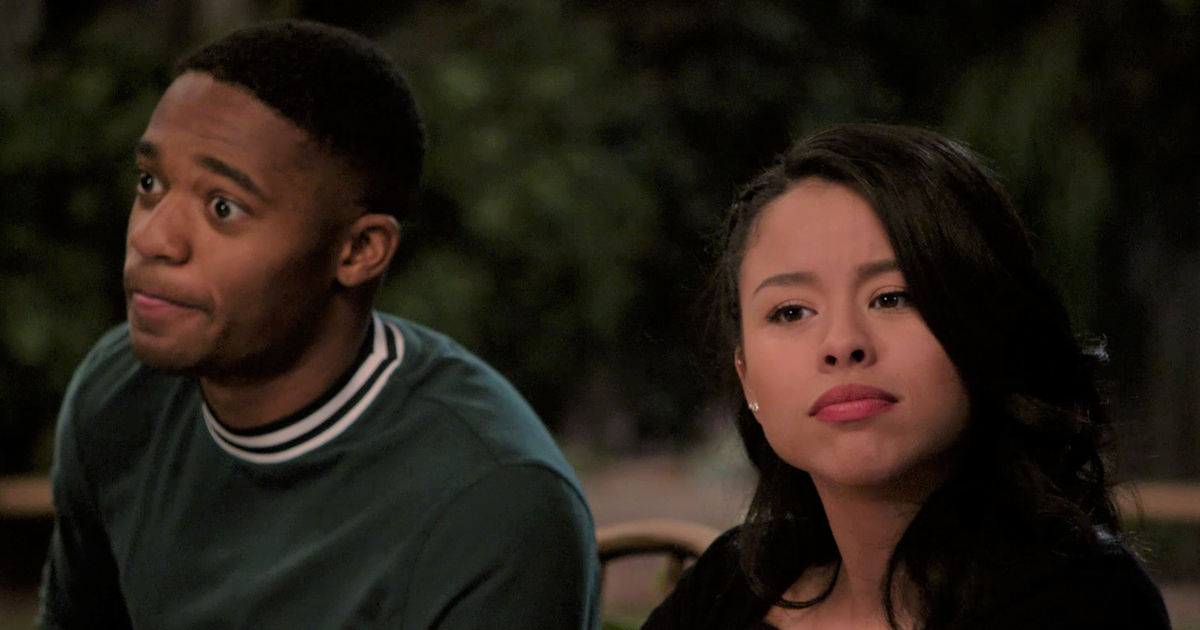 As things get a little awkward between the two families, we hear 'Tomorrow' by Branches.
4. Mariana, Jesus, and Logan enter Ximena's party.
They walk in to the kickass sounds of 'Son Mis Lorcuras' by Go Betty Go, who actually perform on-stage in the episode.
5. Brandon and Grace dance together, while Mariana accidentally runs into Callie.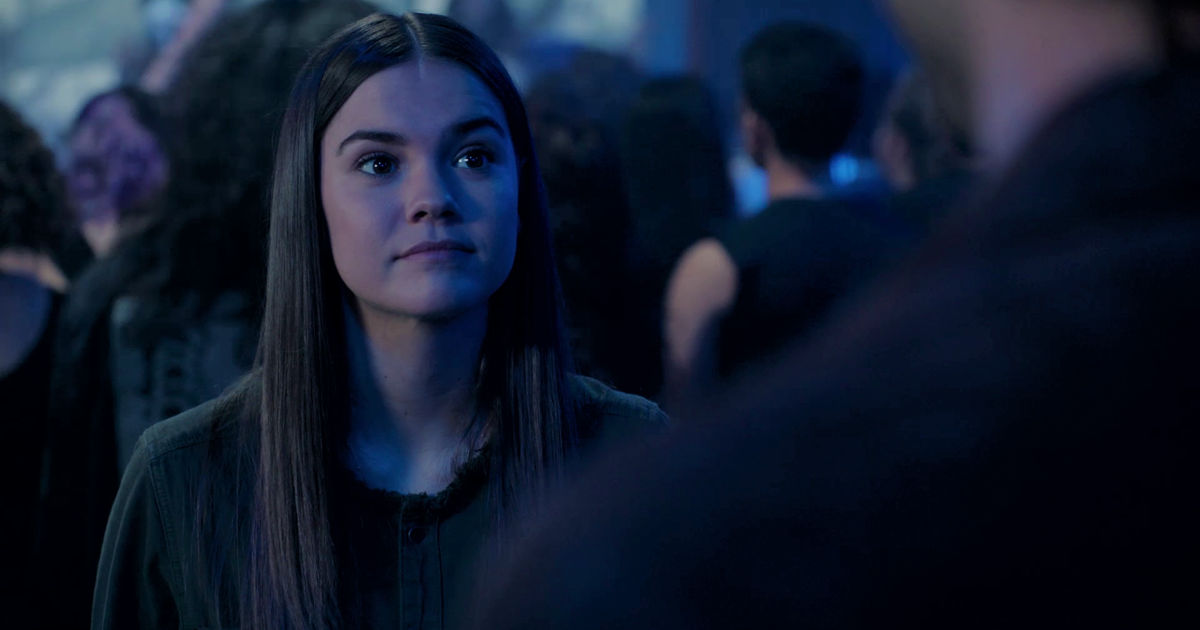 We hear yet another song by our new favorite pop punk band, 'Cemetery Stone' by Go Betty Go, and it's awesome.
6. Grace and Brandon take the open mic to perform for the crowd… and it doesn't go well.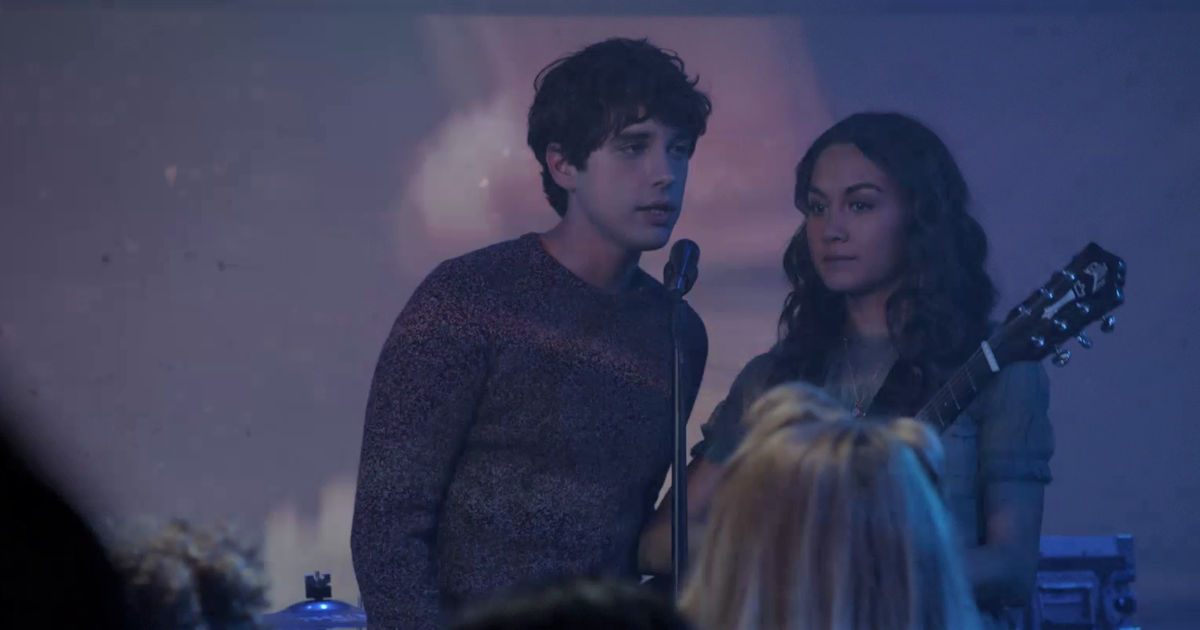 They sing 'Preachin Bout Love,' which is actually performed by cast members David Lambert and Meg DeLacy!
7. Stef and Dean have a drink and a heart-to-heart while Tess and Lena wash the dishes.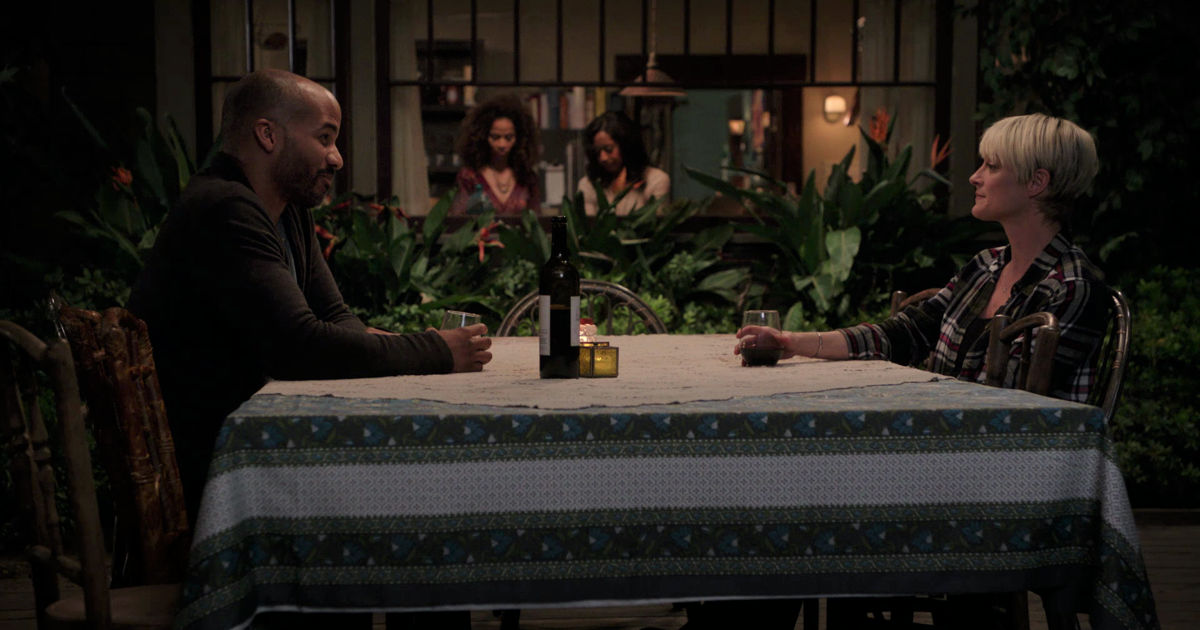 Both Stef and Lena try their best to be civil, but 'Wolves' by Lia Rose emphasizes the tension bubbling underneath.
8. Grace and Brandon share a kiss before Stef interrupts them to ask where Cortney will be staying.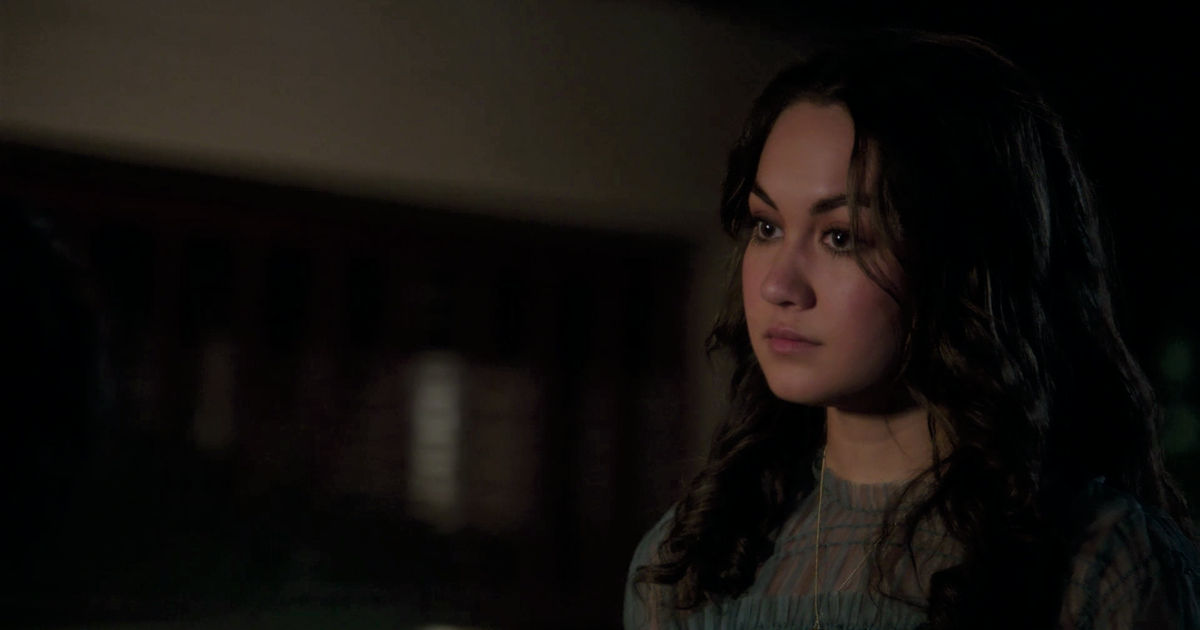 Grace tries not to feel hurt while the soft and dreamy tunes of 'The Best Part' by Bien play on.
Episode 6: 'Welcome to the Jungler'
1. Callie speaks to Stef about Kyle, and the unfair treatment he's still receiving.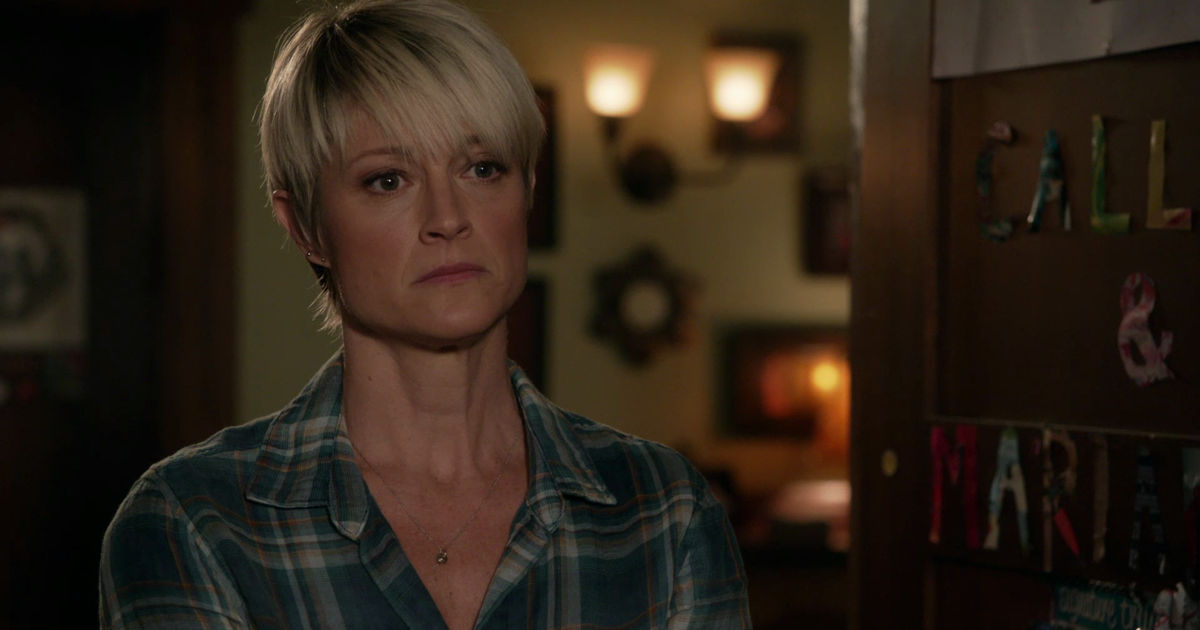 Mariana makes her derby T-shirt, ignoring the tense moment between Stef and Callie as 'Wilderness' by Anica provides the soundtrack.
2. Mariana and Callie finally make up. Lena has some bad news for Mariana about joining the derby team.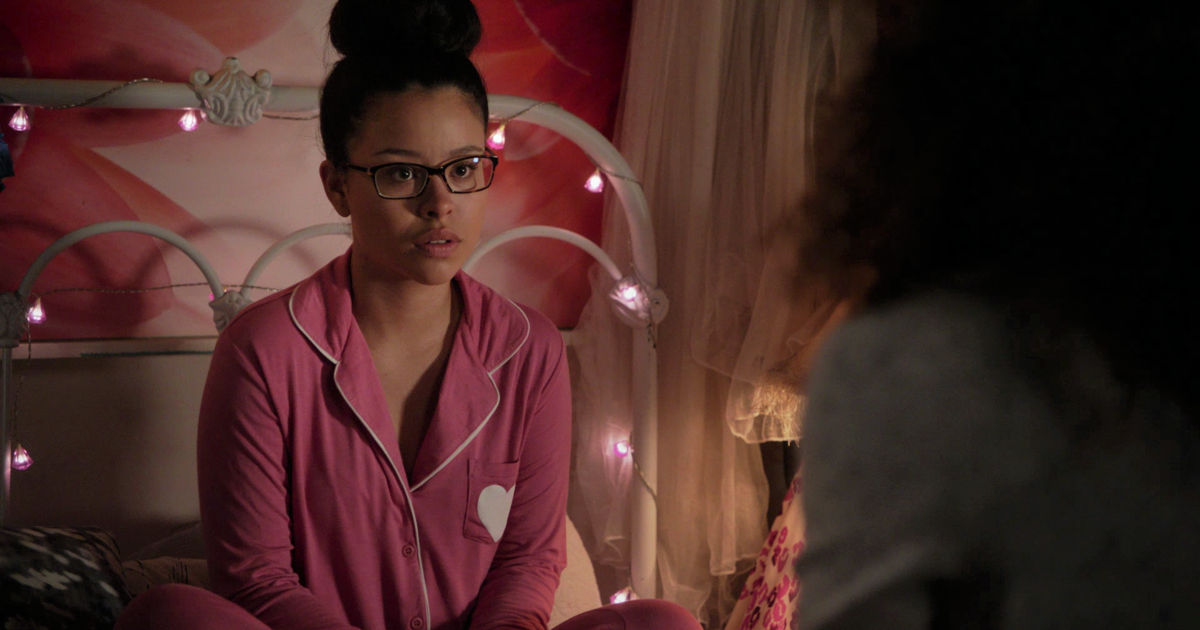 You can feel the disappointment welling up in Mariana as 'Wild One' by Carmen Rosa plays in the background.
Episode 7: 'Chasing Waterfalls'
1. Grace comforts Brandon as he struggles to come to terms with Cortney and Gabe's kiss.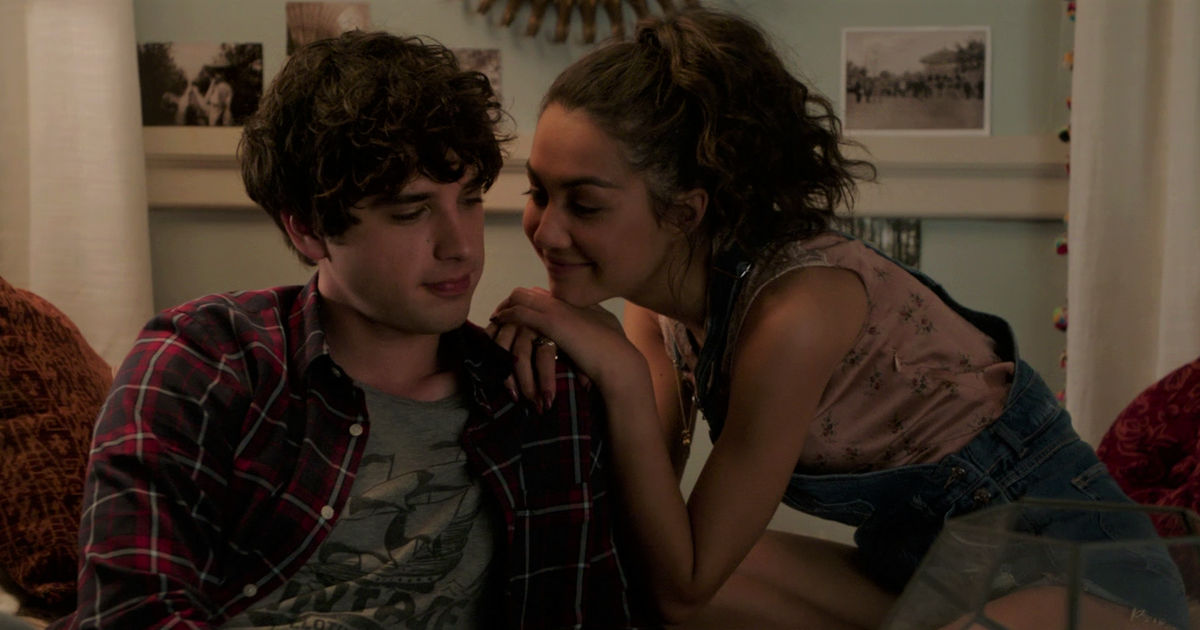 'Forgiveness Is A Destination' by Robert Francis plays in Grace's room as Brandon goes through a bit of a crisis.
2. After hearing the story of how her grandparents met, Mariana agrees to help Logan apologize to his girlfriend.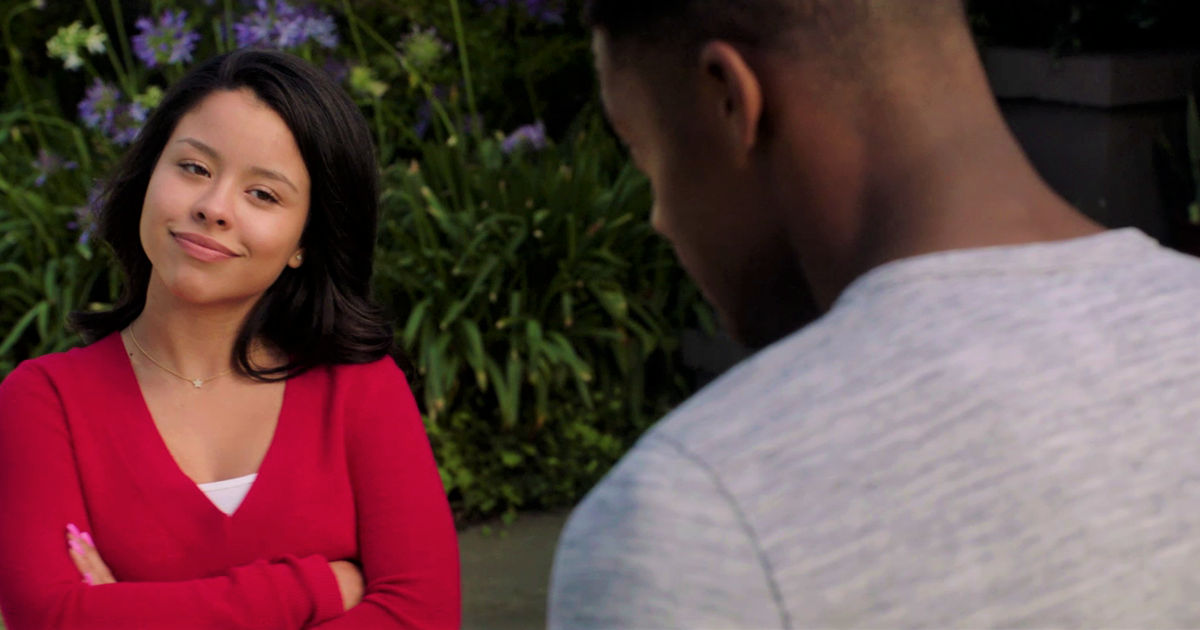 Mariana plays the long game while 'A Dream I Had' by Those Willows provides a mischievous soundtrack.
3. While on a hike with Aaron, Callie talks about her dreams.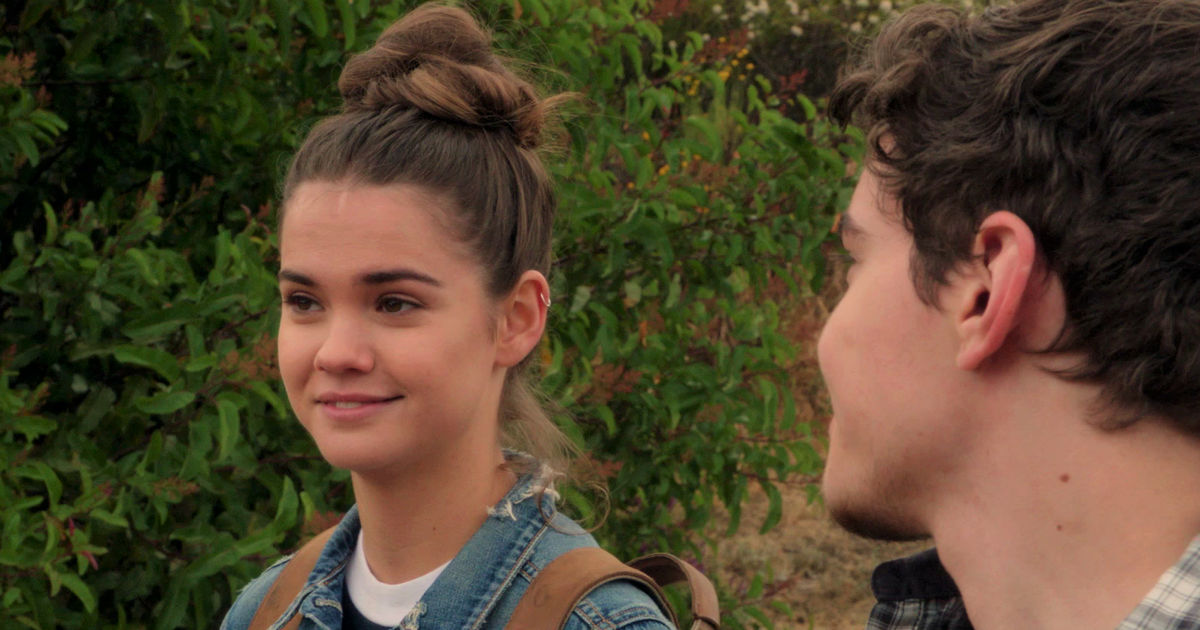 'Lungs' by Jessie Baylin plays while their conversation gets deep.
4. Lena has a bittersweet moment with her dad.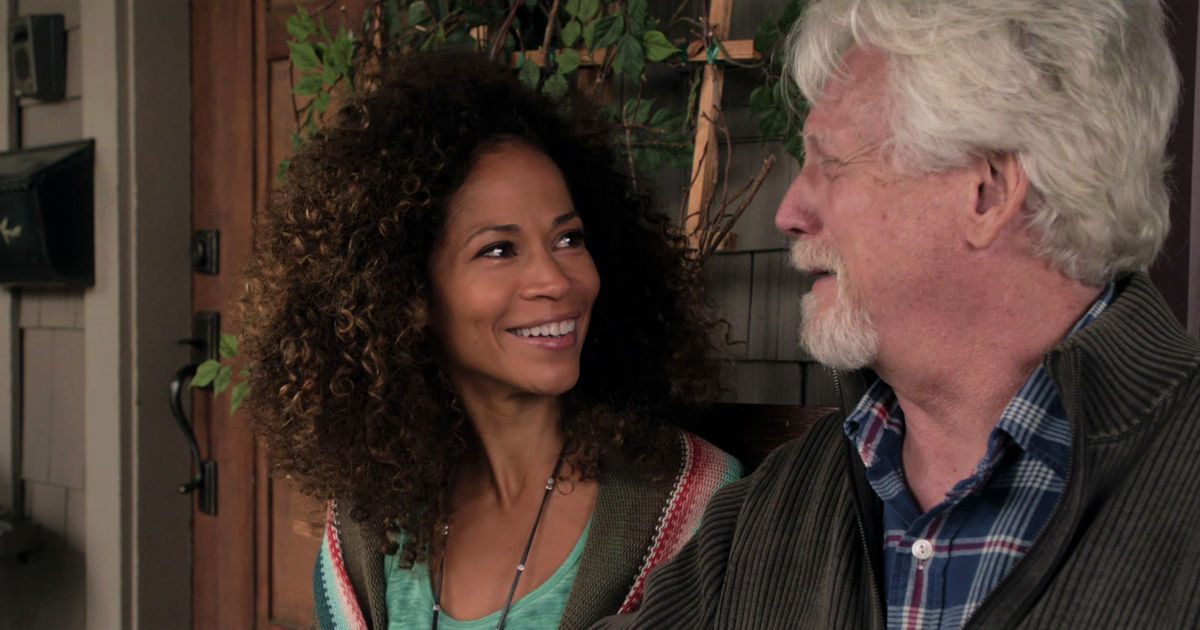 The melody of 'How Are You Supposed To Know' by Don Brownrigg provides the soundtrack to the ultimate father daughter moment.
5. Callie and Aaron share a tender moment.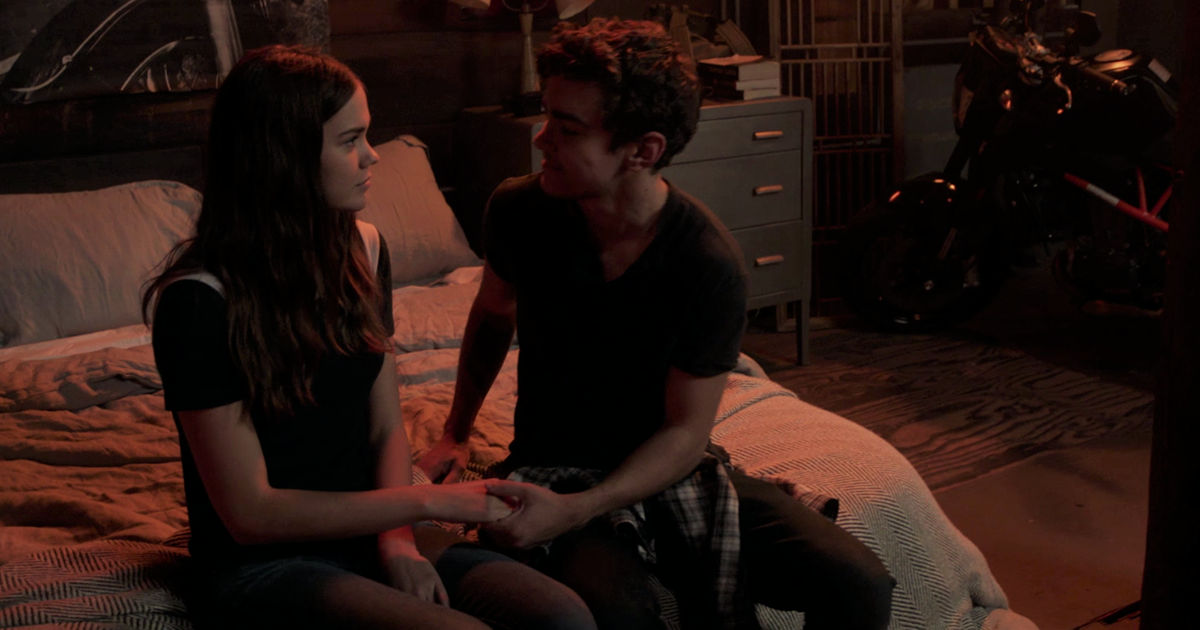 This moment is made even more beautiful by the sounds of 'Good Feeling' by Jon Jason.
6. Mariana gets a threatening text from Logan's girlfriend. Jude is offered the chance to be an ambassador for a new video game.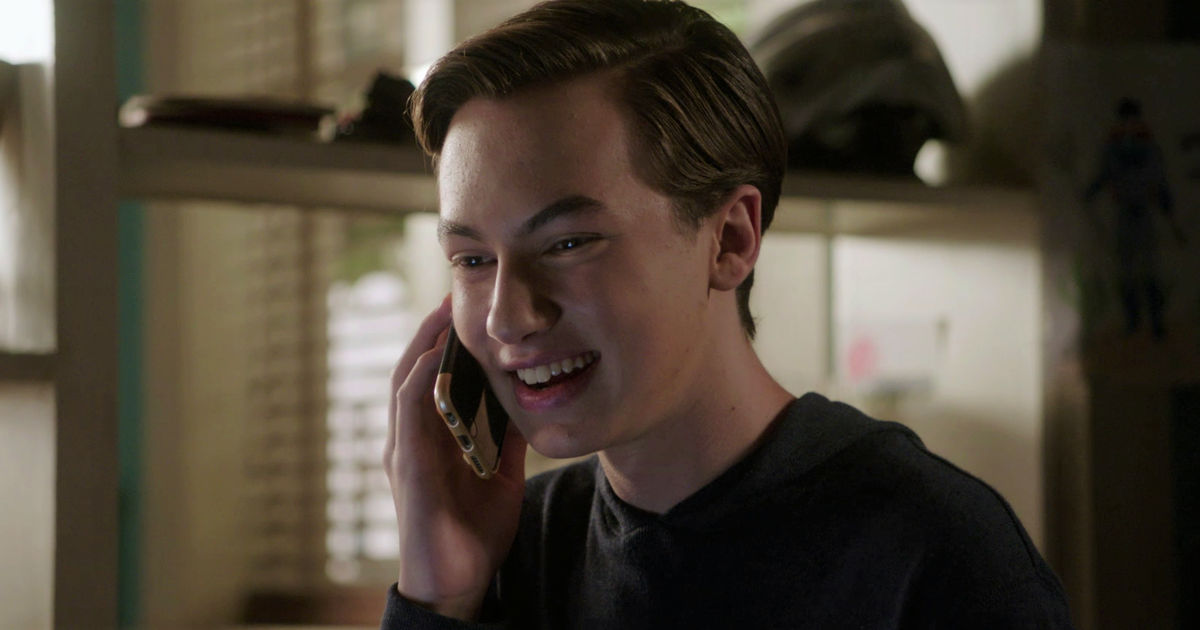 'Roman Candle (In Your Face)' by Penny and the Shakes plays through both scenes while the Adams Foster siblings receive some very different news.
Episode 8: 'Engaged'
1. Grace helps Brandon plan the engagement party.
We hear 'Here and Now' by Dresses during this funny scene as Brandon tries to invite Grace to prom, but Grace implies she'd like a little more romantic gesture. Meanwhile, Callie and Aaron discuss her college application.
2. Stef notices that Emma is wearing her promise ring.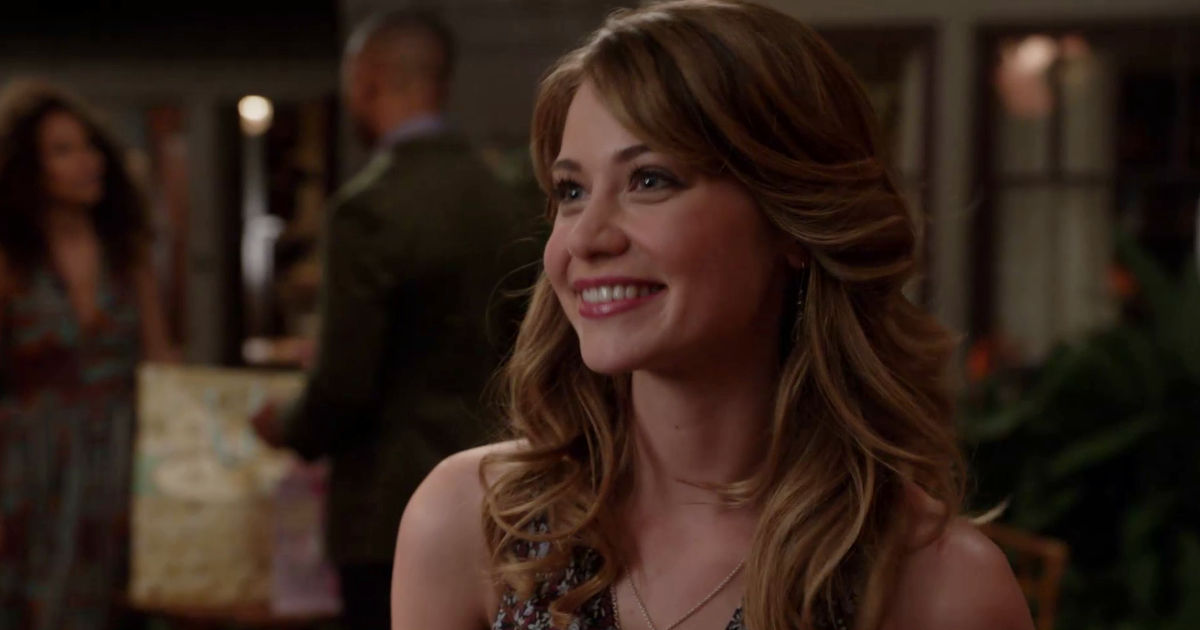 The soulful 'I'll Remember,' by Emi Secrest, plays while Stef tries to get Lena's attention.
3. Brandon and Grace perform a song in honor of Mike and Ana's engagement.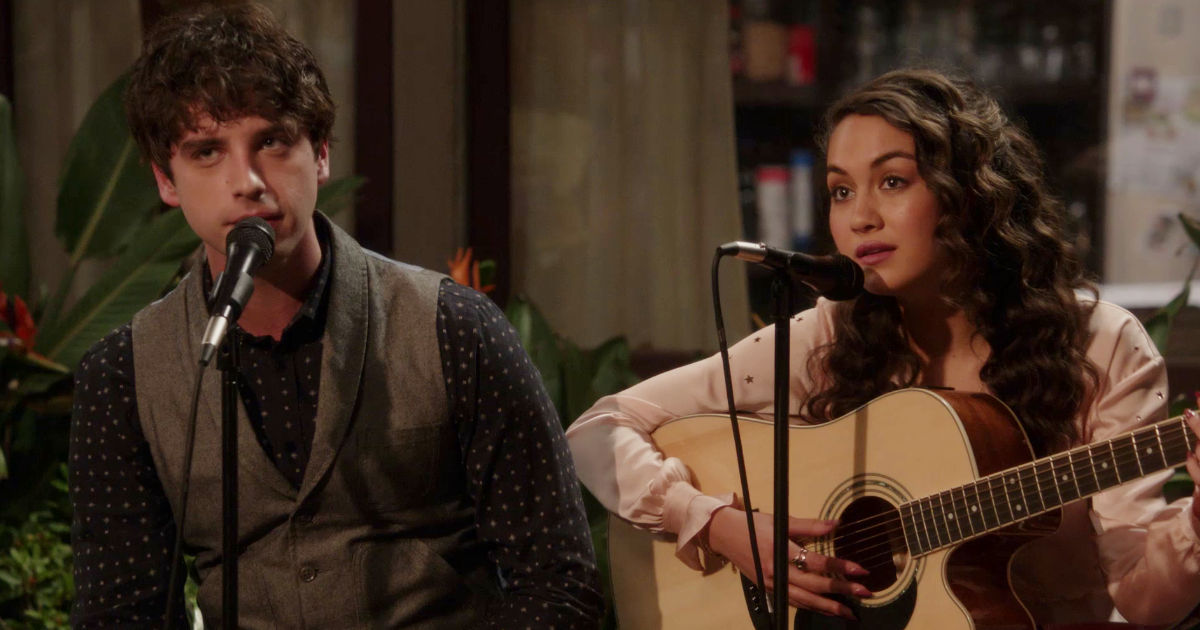 This original song, called 'Father and Son,' was beautifully performed by David Lambert and Meg DeLacy.
4. Jesus encourages Gabe to talk to Ana.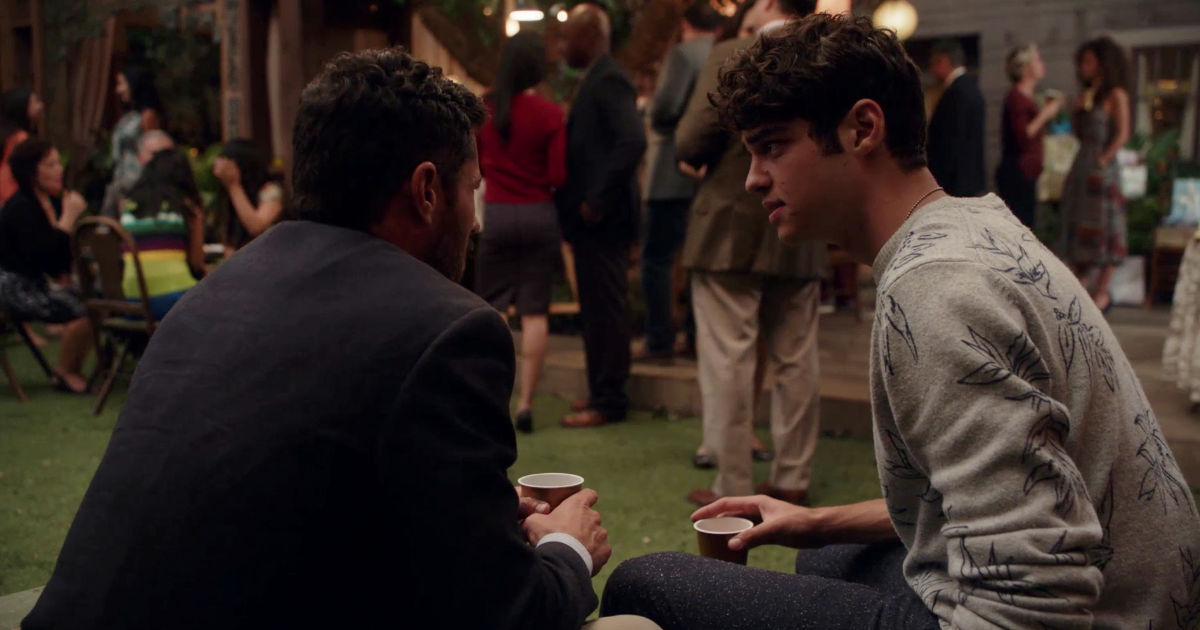 The upbeat 'Come With Me,' by Rival Summers, plays as Jesus and Gabe talk. Then Jesus, Mariana, Ana and Gabe all pose together for a birth family photo.
5. Ana's parents apologize to Gabe.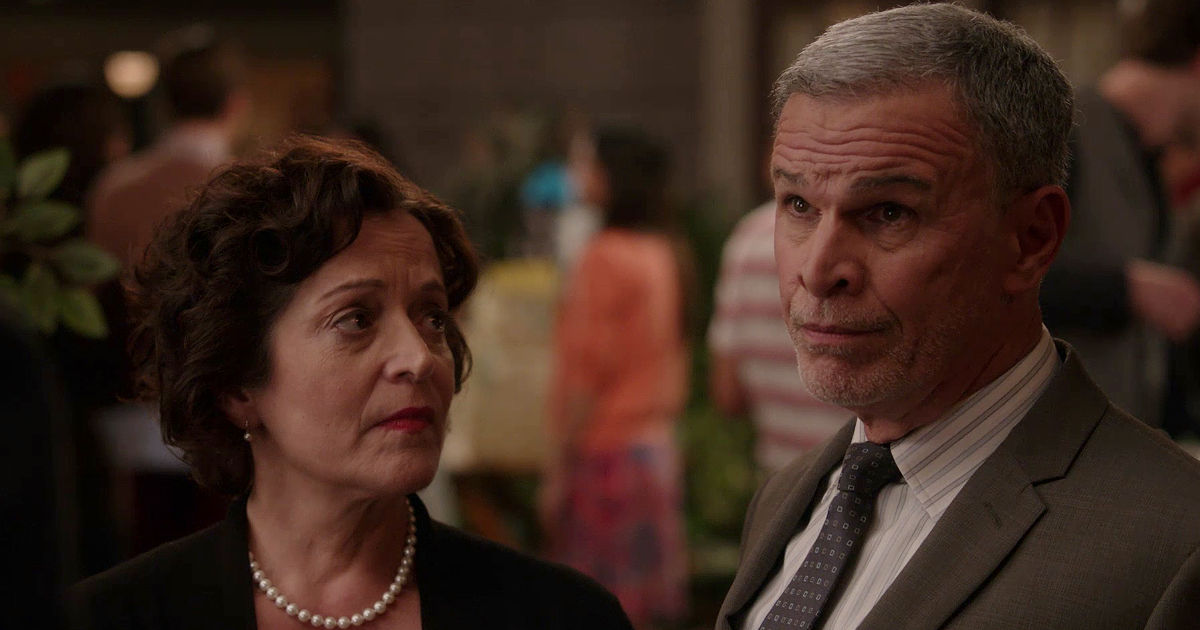 In this touching moment, Ana's parents reconcile with Gabe. 'Together' by Paul Otten plays in the background.
Episode 9: 'Prom'
1. Lena tells the kids that Drew has canceled prom. Grace confesses to Brandon that she's moving back home.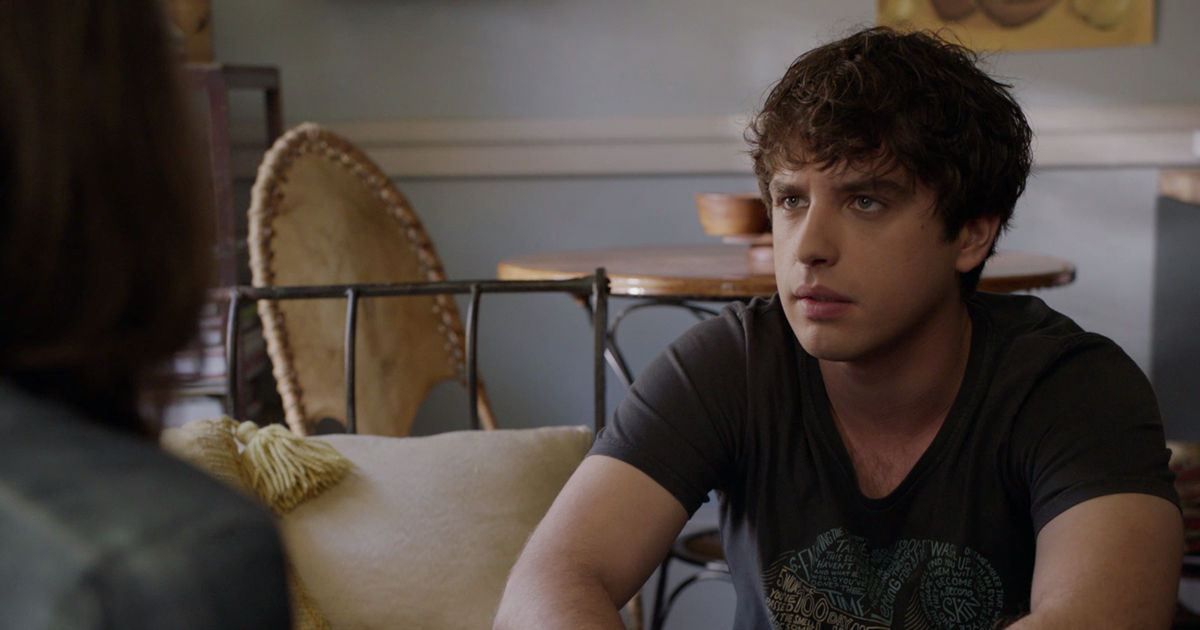 Meanwhile, Aaron and Callie discuss what happened at the protest. 'Ghost Rider' by Nathalie King plays during these tough conversations.
2. Grace and Brandon get ready to leave for prom, and her mom takes a few pictures of the adorable couple.
Brandon manages to smile, as we hear the melancholy tunes of 'Only Yours' by Steve Collum.
3. At the prom, Jesus anxiously scans the crowds for Emma before agreeing to hang out with Poppy.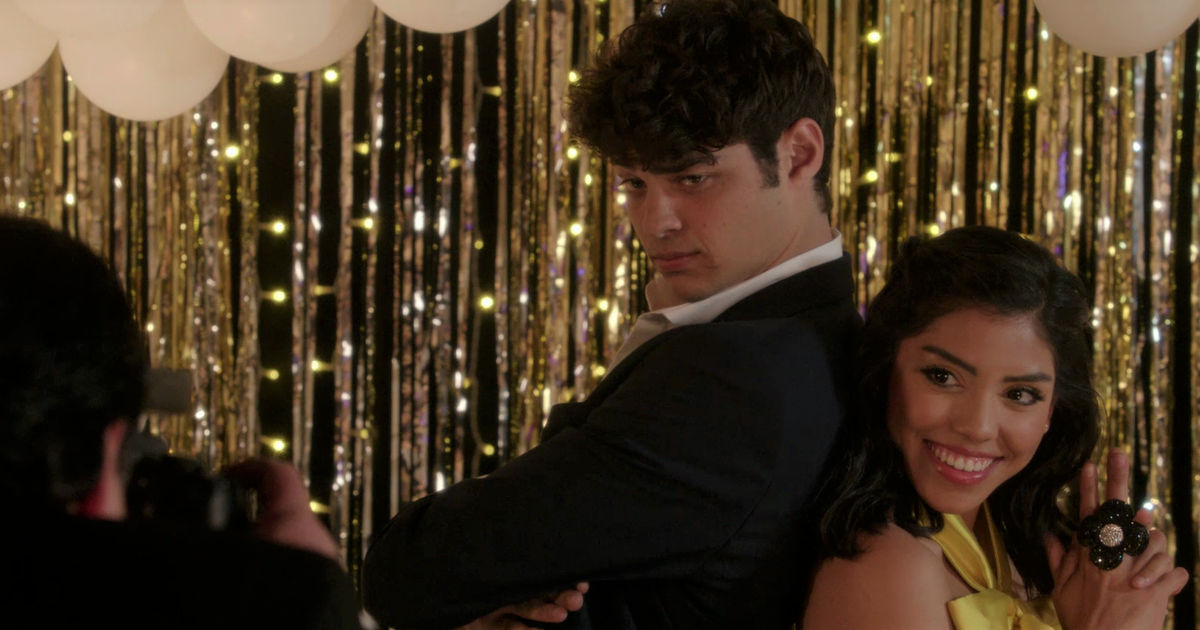 The party kicks off to 'Candy Store' by J Rea.
4. While chaperoning the dance, Tess tries to confront Stef, compelling her to air some hard home truths.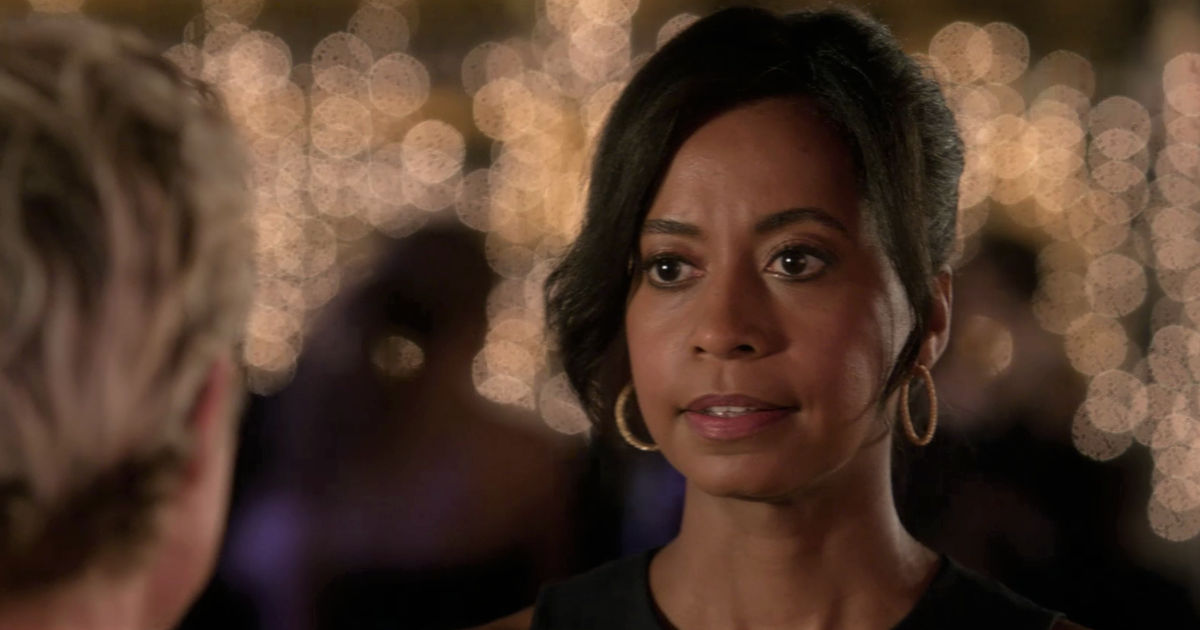 'All In' by Lovedrug plays at the prom while Tess is forced to face the music.
5. AJ and Aaron exchange glares across the room. Callie works up the courage to speak to Ximena.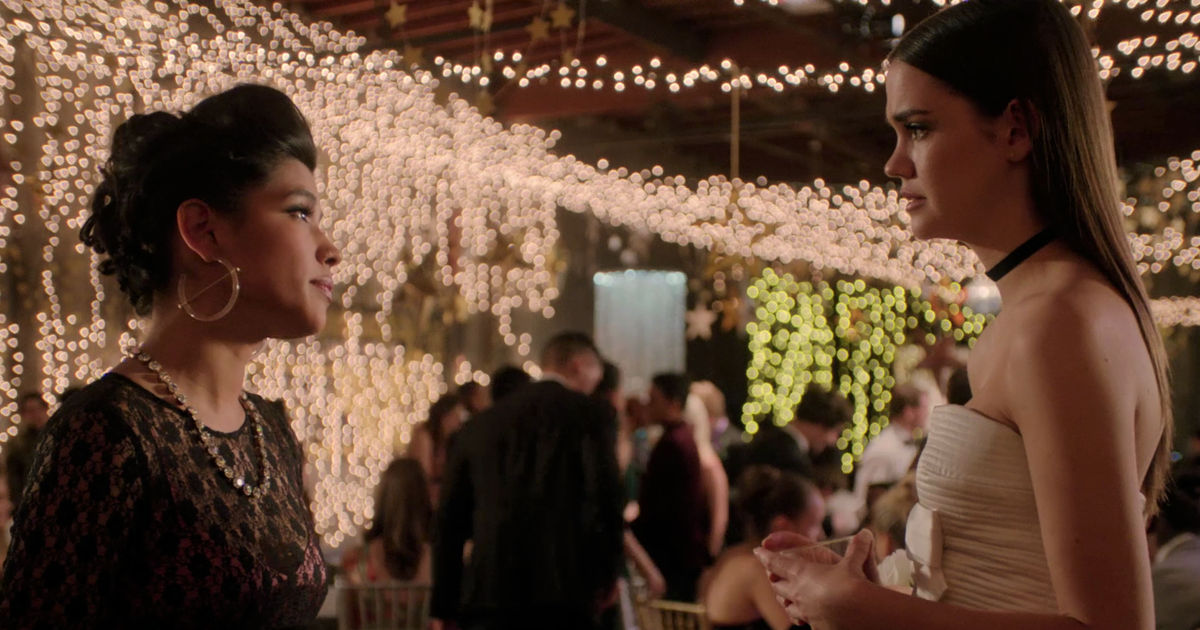 The prom really gets going with 'Party of the Year' by Siege.
6. Brandon and Grace pose for the prom photographer. Aaron and Callie fight after he lets his jealousy get in the way.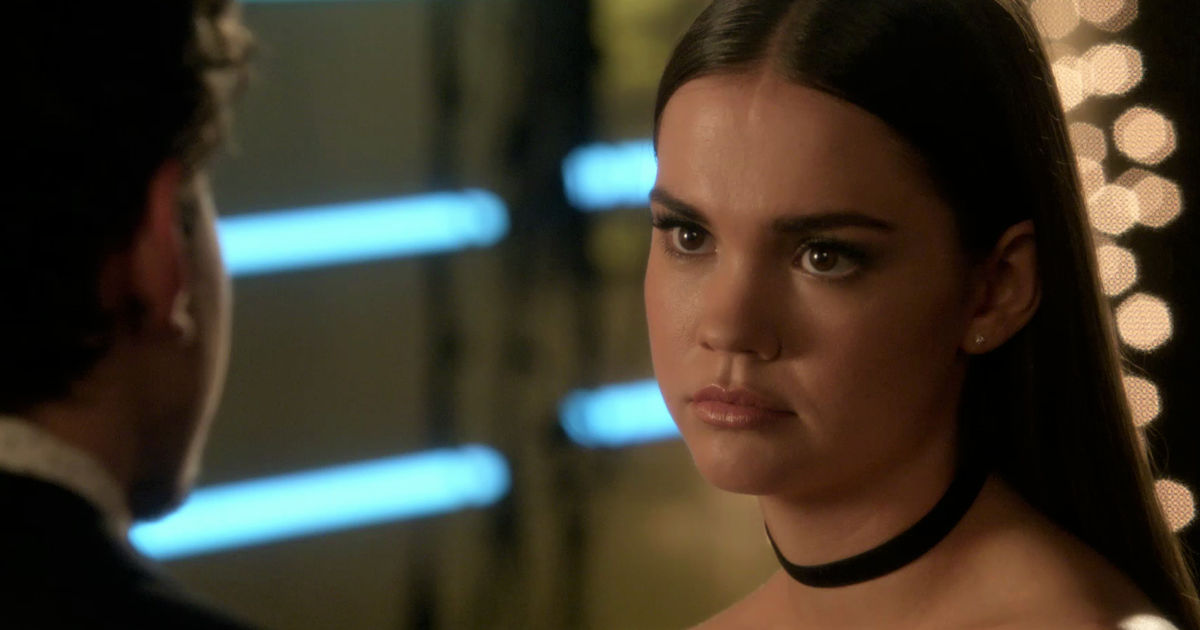 'I Love You But' by Joy Frost plays in the background while these two couples have two different struggles.
7. Mariana plucks up the courage to speak to Mat, but loses her confidence after she sees him with Zoe. She sits down, rejected, next to a drunken Emma.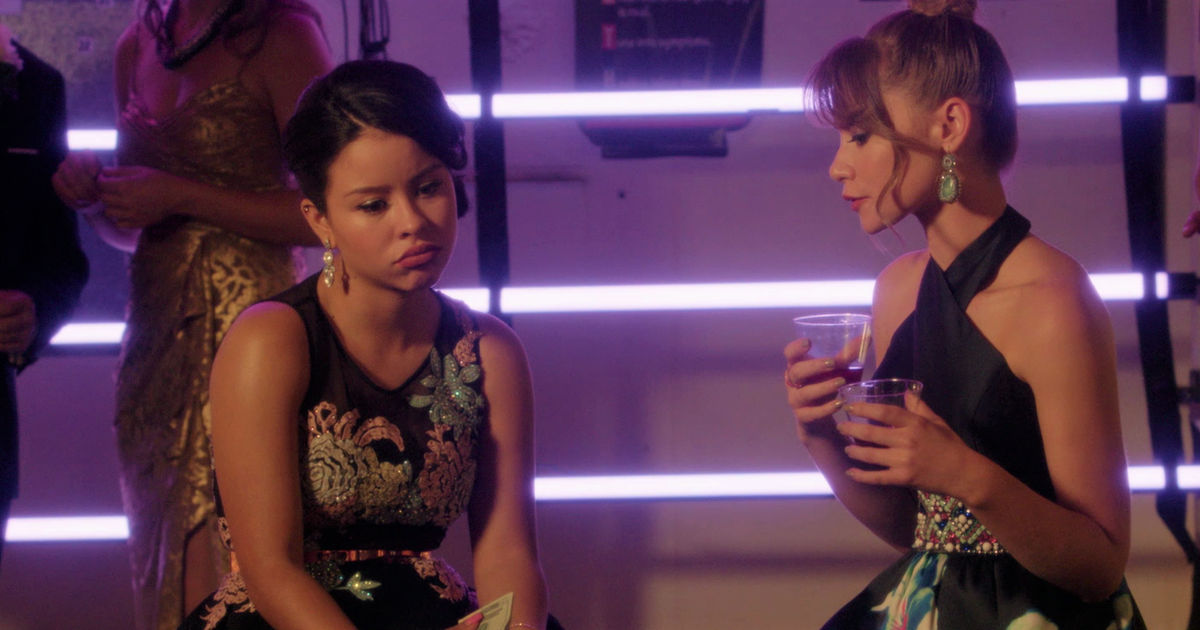 'Danger' by Carmen Rosa starts playing while Mariana laments failing to find a fake boyfriend.
8. Brandon shares his grief over Grace's diagnosis with Callie.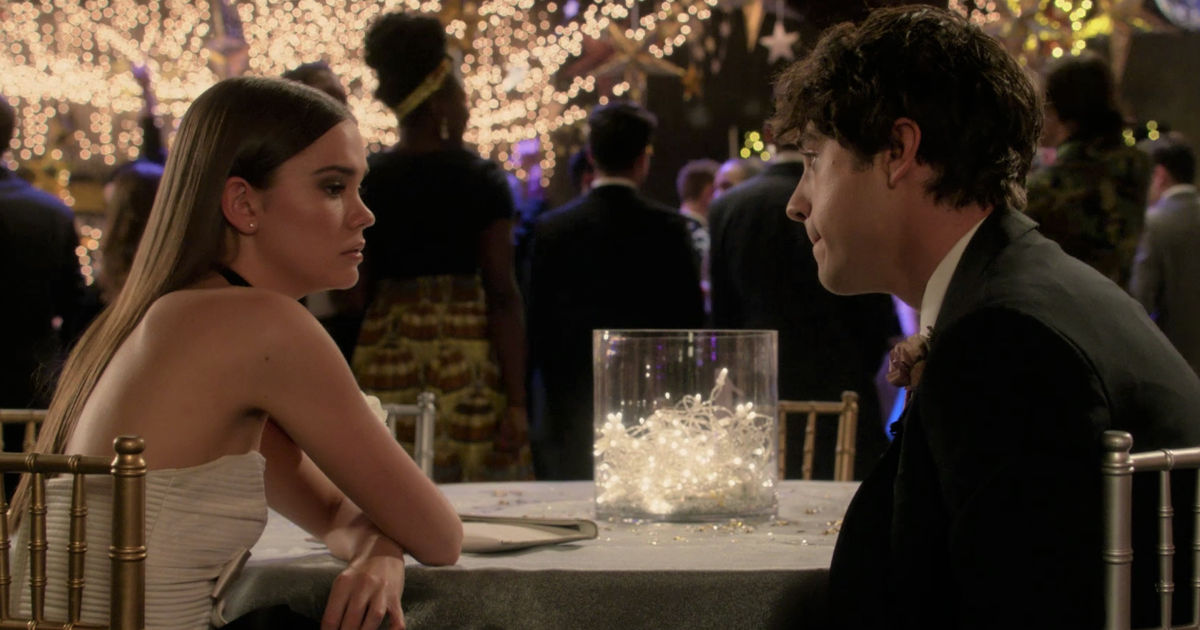 While the two siblings remind us of how strong their bond is, 'Enraptured' by Novie plays.
9. Mariana and Emma finally clear the air a little. Jesus watches on, a little jealously, while Poppy starts to feel a bit left out.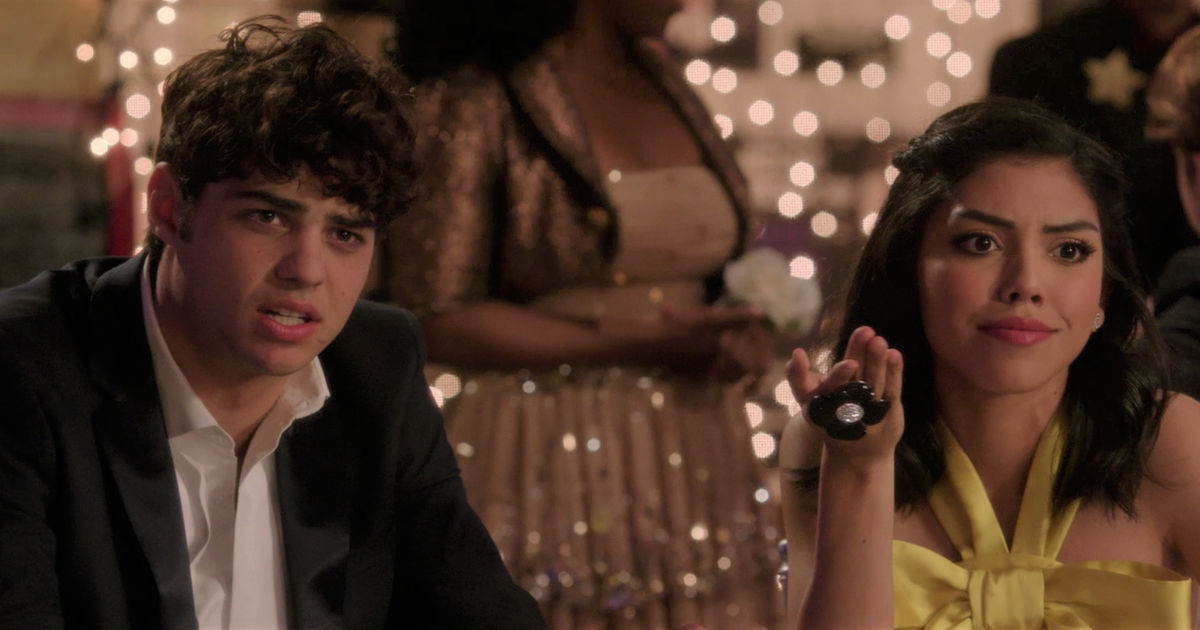 The prom marches on to the tune of 'Let You Go feat. FEiN' by Caden Jester.
10. Brandon gets Grace a gift fit for a queen.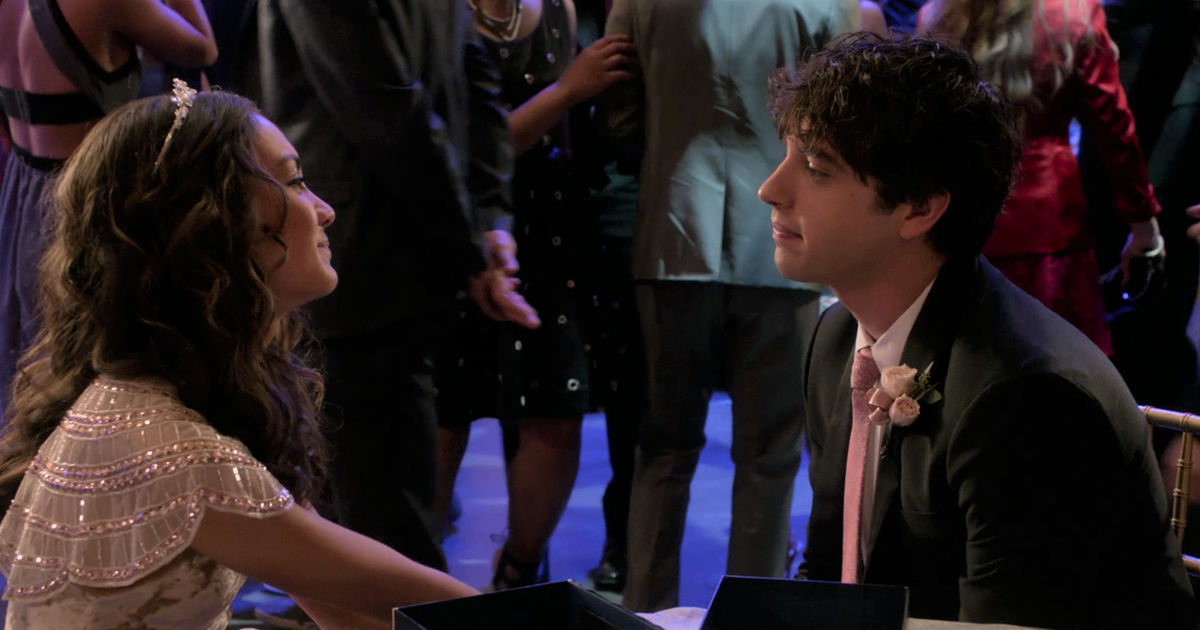 Providing the perfect background music for this beautiful moment is 'Lonely World' by Tyler Stargle.
11. Tess talks to Stef about her repressed feelings. Aaron tries to apologize to Callie, and messes it up.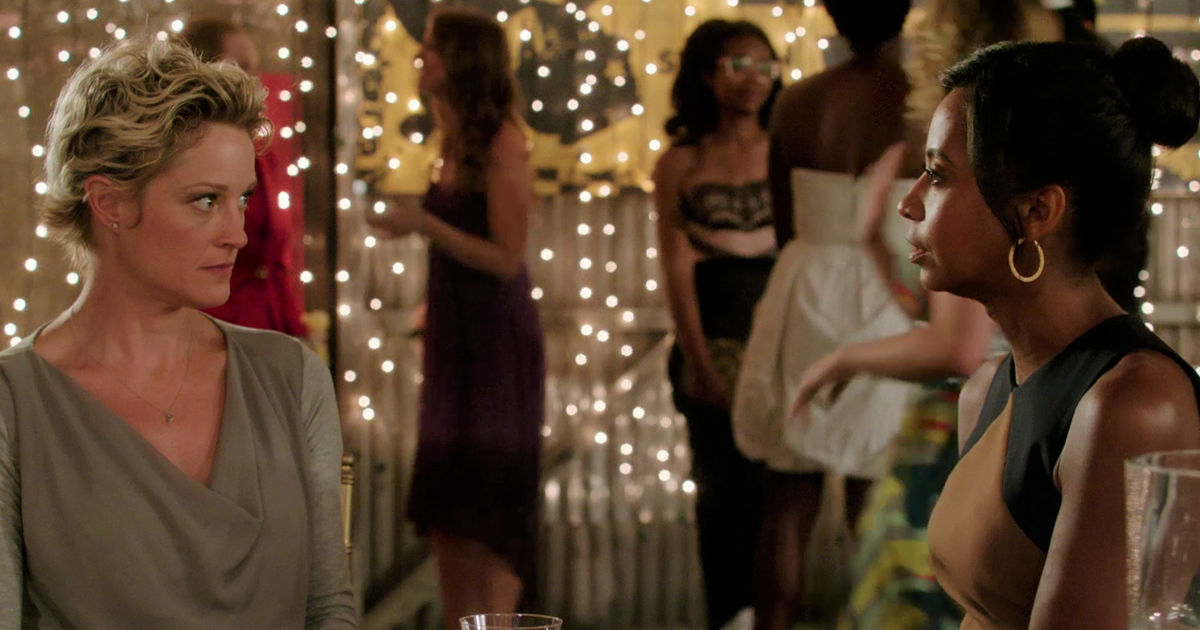 Meanwhile, Grace and Brandon get up to slow dance and Jesus watches Mariana and Emma in disbelief. While everything takes a dramatic turn, 'Beat Stops My Heart' by Young Summer provides a slow, romantic soundtrack.
12. Callie watches as Grace falters a little during her dance with Brandon.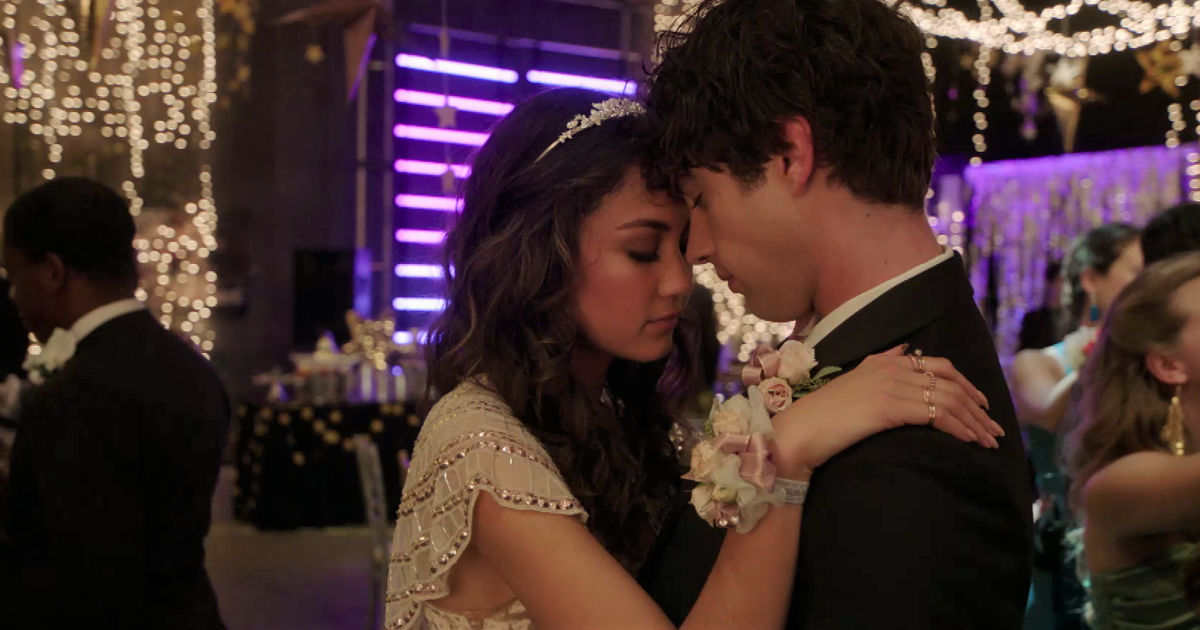 Brandon tries to put on a brave face to the sounds of 'Dreamland' by Tessa Rae.
13. While Mariana tries to explain why Emma, her "girlfriend", is kissing Jesus, a drunken Wyatt wanders in and seriously embarrasses her in front of Logan.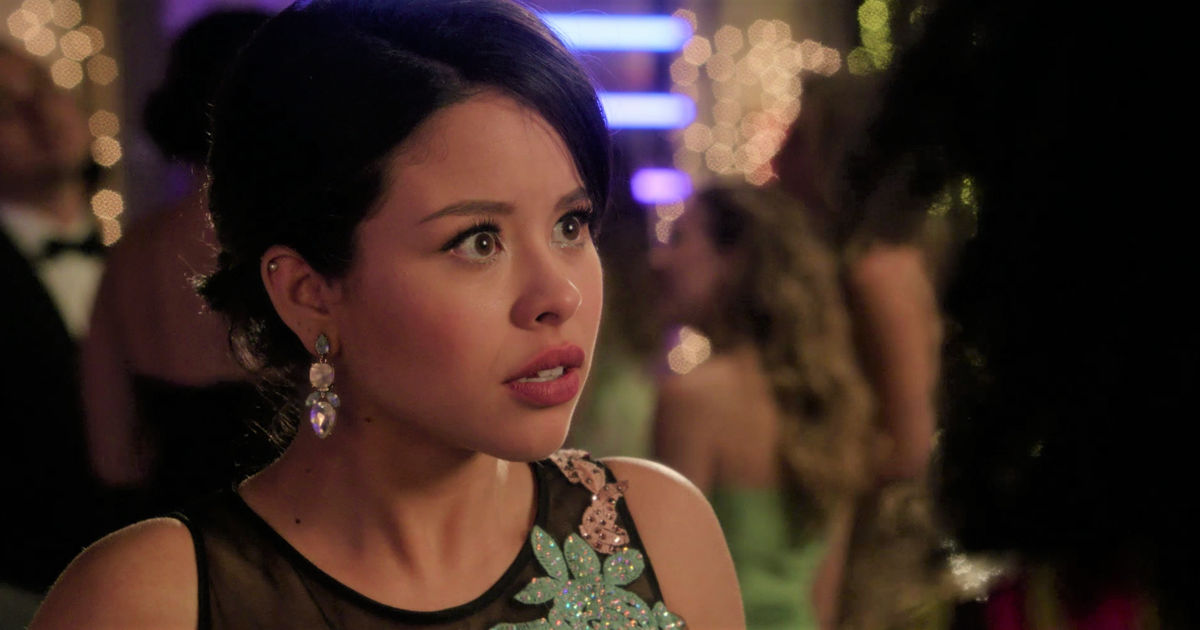 All to the tune of 'Here We Go Now' by Danny Ayer.
14. Callie tells Stef about the arrival of the ICE immigration officers, who are looking for Ximena.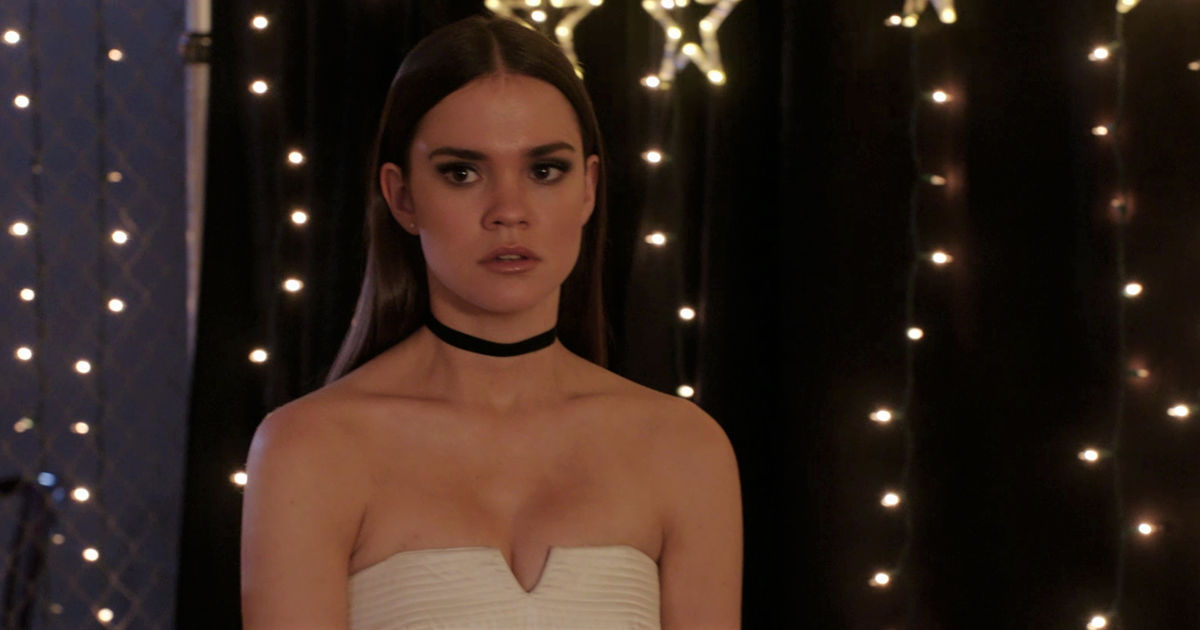 'If I Was Your Boy' by Glassio plays during this urgent moment.
15. A mysterious contact promises Mariana that they can help save Anchor Beach. But before they reveal their true identity, Mat asks Mariana to dance.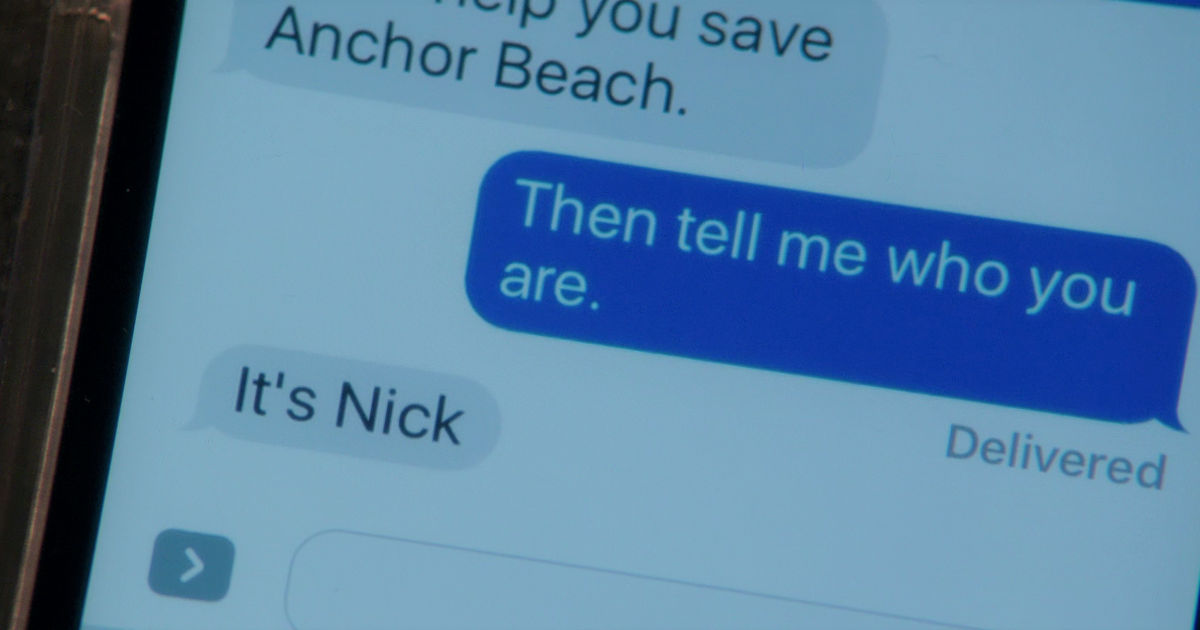 Leaving her phone behind, the pair slow dance to 'Sing It Out' by Young Romans, while we're left with this bombshell.
Follow the official playlist on Spotify.
Catch all your favorite episodes of The Fosters on Hulu.